Learn how to take and test your virtual meeting.
If your meeting has been accepted, your Brella virtual meeting room will be created and you will have the chance to test it before the meeting occurs. In this article, we show you how to do this.
💡 Tip! Before your meeting starts, ensure to have the right setup, see the requirements here.
Start your meeting
Did your meeting got accepted? Great! 🙌
You'll find the meeting date and time in the chat and from the event Schedule -' Meetings' filter. Find the chat in the pink box, right on the upper side of Brella.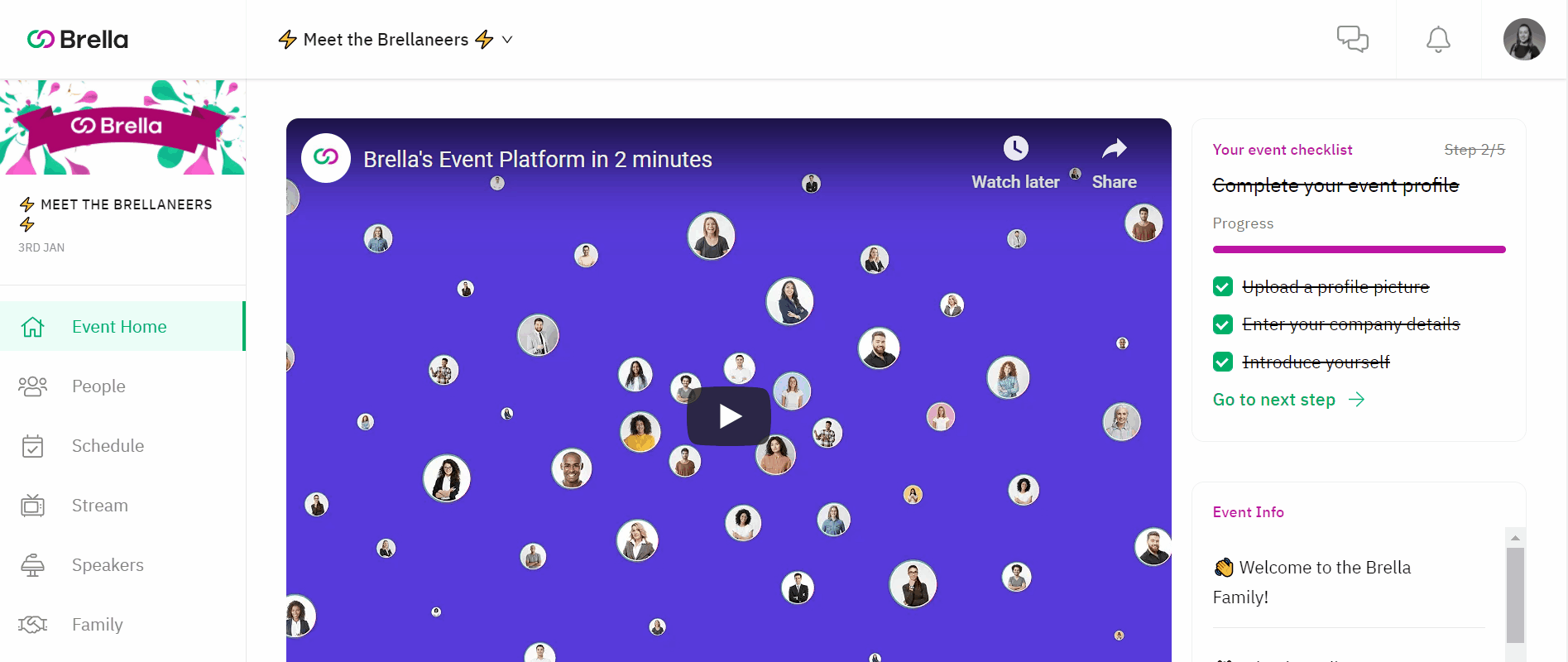 The meeting will be held through the Brella video call. Find and test your Brella meeting room by clicking on the video call icon of the chat with that person.
When clicking on the video call icon, you will not call your match, you simply open the meeting room.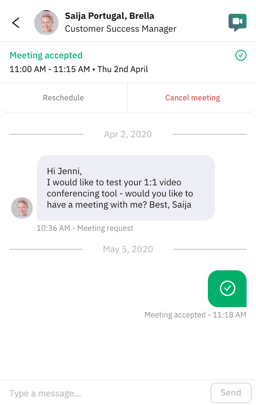 In the bottom right corner, there is a link that allows you to invite others to your Brella meeting room. You can invite up to 3 people max. (these people will have to meet the requirements mentioned above).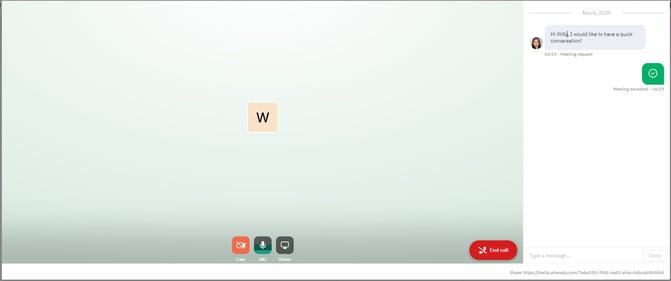 By clicking on the bottom left corner icon you can share your screen with others.
Before your actual meeting takes place, remember to...
Be on time! (You will receive a push notification reminder 5 minutes before each meeting. **Therefore, we recommend enabling notifications in your account settings before the event day.
Check that you have the right computer setup.
❗Note! Your virtual meeting room will close a few days after the event ends and can't be accessed anymore.