Learn how to increase attendee engagement by enabling a live chat on the Streams page.
To be covered
Intro
Live chat allows attendees to send messages and connect with other people through the streams tab. They can ask questions regarding topics presented, keynote highlights, and share their own ideas. Live chat is located on the right-side panel for your attendees.
---
How to enable the chat on a stream tab:

Navigate to the Admin panel - Content - Streams.
Select the stream you want to enable the chat. If you have not added any streams yet, learn how to do it here.
Select the grey button 'Enable Stream chat' to toggle live chat on.
Select 'Save changes'.


Managing Chats + Limitations
Chats can be managed by all admins in Brella. They will be able to do it from their own Brella accounts.
🌟Tip: Assign a control team to supervise that the chats are good, positive, and appropriate!
When can I enable live chats?
You can enable live chats for virtual booths at any time. For example, you can enable a live chat 1 week before the event or the same day.
How can I filter the messages in the chat?
You can't filter them, but you will always see the last 100 messages created in the chat.
⚡️Note: Chat messages are not recorded or downloaded from the admin panel. But you can always see the last 100 messages.
How to delete an inappropriate message?
1. Click on the three dots under the message (...), and click delete.
2. Then, a pop-up message will show to click Delete.

Is the Chat available on mobile?
Yes! You can also chat through the mobile app.
📱Mobile app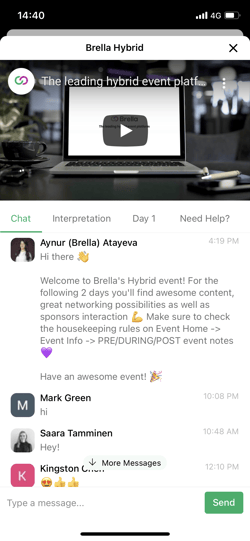 💻 Web app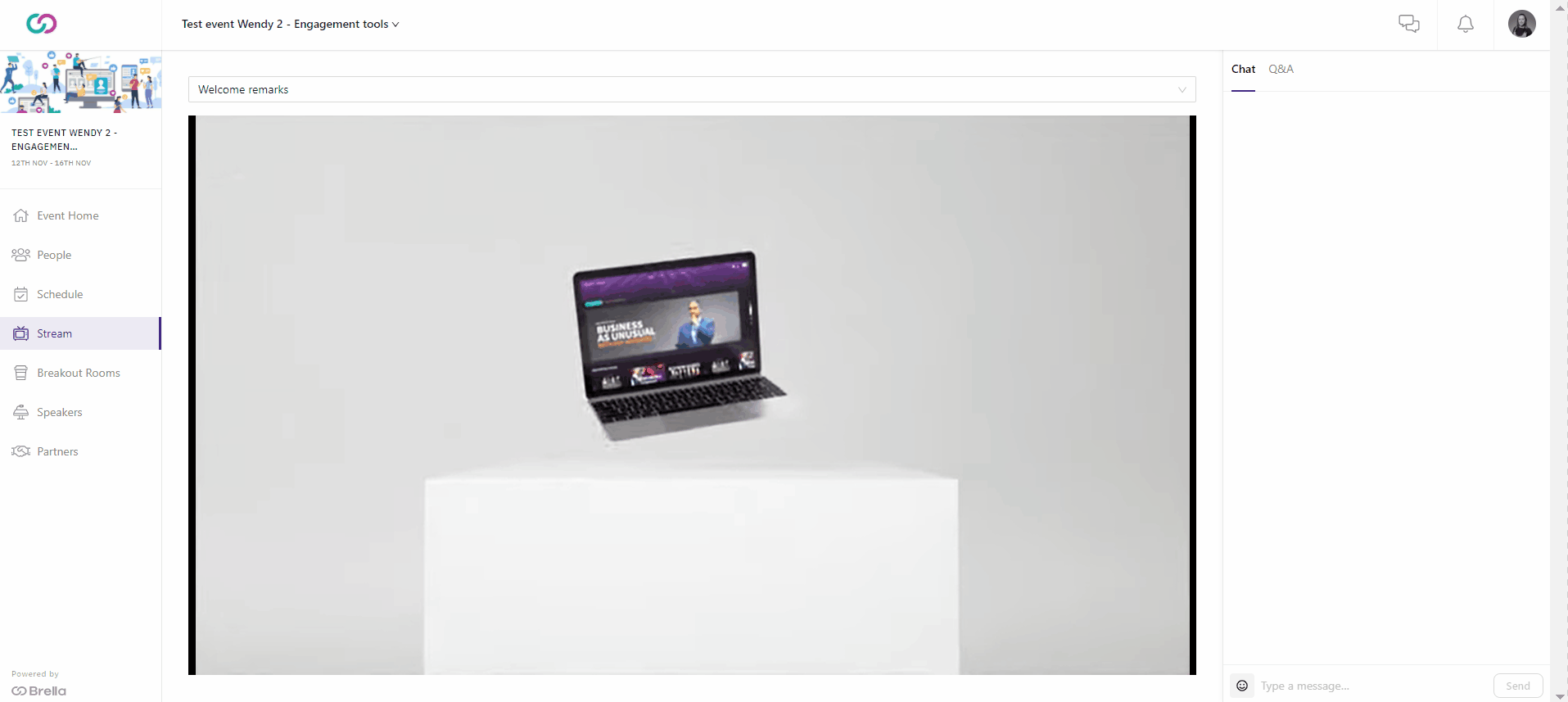 ❗ If you find attendees struggling with the chat being offline, they might need to do some changes to their security firewall software, details can be found here.
---
Last updated - July 2023.

Written by Yusra Mohideen
If you didn't find an answer to your questions, please get in touch with the Support Team here.
👇