You can change your email by navigating to the Account icon, enter your new email address, and then your old password.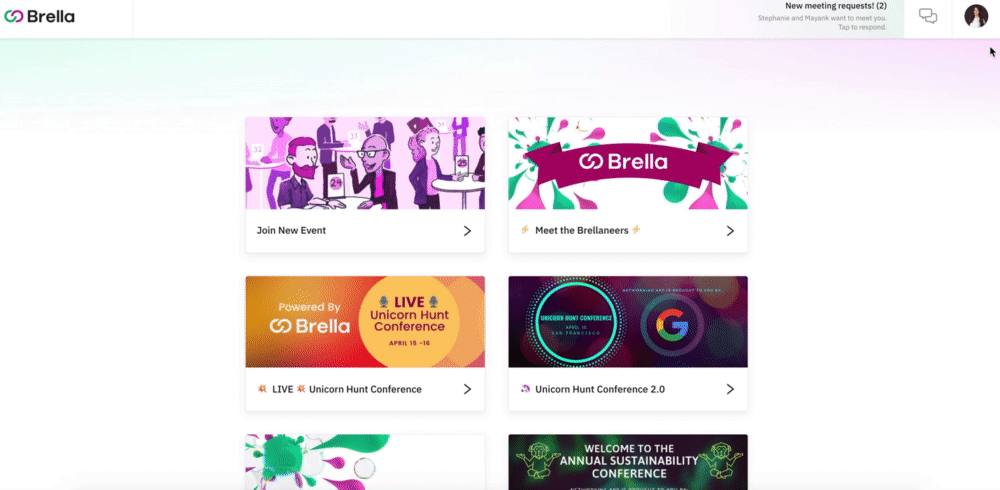 To change your email for Brella account:
Go to next.brella.io and login into your account.
Go to your account settings, enter your new email on the email field.
Then you'll get asked to input your password. *

Your current Brella's account password.

*

If your password is correct, you will receive a green check message ✅ , and it means your email has been changed successfully.
Otherwise, you will receive an error message saying Brella could not change your account information.

🔍 Note! You can change your email only if you know your current password. If you cannot remember it, you can request a new password by following these steps.
Other sign-in methods
If you signed in with Google, Facebook, LinkedIn, changing your email directly in Brella is not possible.
Create a new Brella account with the preferred email
Select the option 'Create Brella account' using a personal or working email and rejoin the event.
👉 Note: When changing your email, you can always login back to Brella with the new credentials by using the same sign-in method. Your chat and event information should remain intact.
---
Last updated on March 2021.
Written by Nita Kumpu.

If you didn't find an answer to your questions, please contact the Support Team here.
👇