Send push notifications to your attendees in Brella from the Communications tab: Announcements.
Event announcements are push notifications that you can send to all attendees registered in your event.
Announcements can easily reach people that have allowed notifications from Brella on their device. If Brella notifications are disabled on attendees' devices, then a notifications message to enable/disable notifications will only be seen when opening the Brella App. These notifications can only be received by the user if their device is connected to the Internet.
You can send announcements instantly, or schedule them for a specific time.
Sending an announcement
Go to your event in the Admin Panel and select the "Communications: Announcements" tab from the left side-menu. Then select "Create first announcement".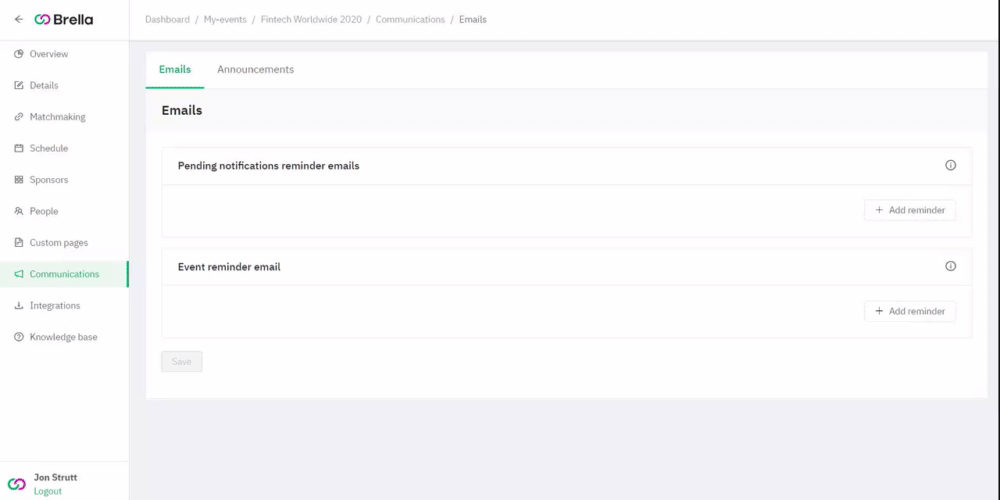 Enter the title and content of your announcement, and then select 'Save & Send'. Your announcement will be sent immediately.
Tip: Make sure to double-check your grammar and spelling before sending.
Scheduling announcements
You can also schedule announcements to go out at a later time.
When selecting Type, choose 'Scheduled', then select the time you want it to send at.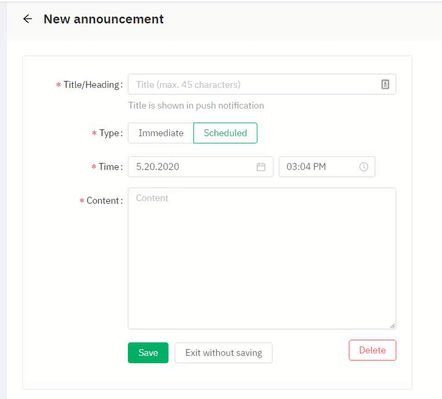 Add your title and content, then select Save. It's saved and will send at the time you set. You can edit any details at any time.
Announcement visibility
After sending an announcement, you can see how many of your attendees have seen it in the top corner of the announcement.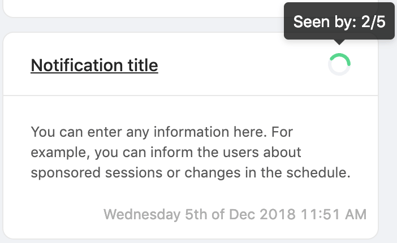 You can also see how your announcements will look like once you send them here.
Related articles