Web App: Log in to Brella with Email
Learn how to access your account using your email address.
You can use the web app on your computer browser or tablet/iPad/phone browser. 💻 📱
Go to next.brella.io.
Choose "Continue with Email."
3. Enter the email address you used during the sign-up process and click on continue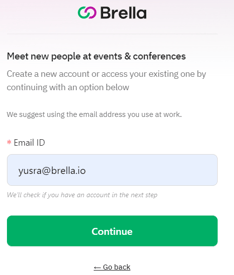 4. You will be directed to the login page to add your password which you setup during the
sign-up process and click on sign in.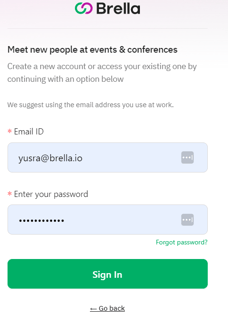 5. You're in!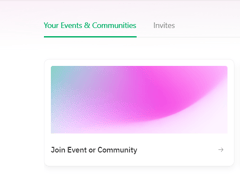 If this is your first time in Brella, you can follow the steps to create an account here.
---
Last updated in March 2023.

Written by Yusra Mohideen
If you didn't find an answer to your questions, please contact the Support Team here.