Learn how to sign into Brella successfully by using the web application.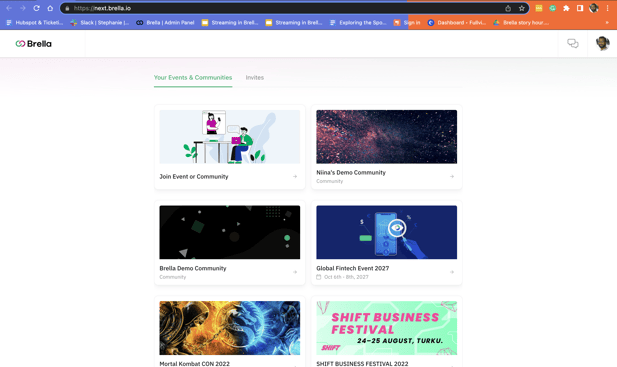 To be covered:
Intro
Welcome! You only need one Brella account for all events using Brella.
If you have used Brella before, you can use the same account for this event. To sign in, go to https://next.brella.io/ and follow the instructions in your invitation email.
🔑Organizers will send you an invitation before the event kicks off. Usually, event invitations are sent by email or directly to your Brella account
How to sign into Brella via the web application
To sign in to Brella, first create an account:

👤 Creating a Brella Account with a Social Media Login

If you create a Brella account with Facebook, Google, Microsoft, LinkedIn, or Apple, you'll need to create an account with your respective email and password.

Once you have an account, log back into Brella any time through the 💻 web app

💡You need a join link or join code to join the event. Each event has a specific join code. The event organizer will share the join code/join link in the registration or confirmation email 📫

❗Brella cannot share any join code with any participant due to privacy policies. If you've lost your join code/link, please immediately contact the event organizers.
This is how the event will be displayed in the Brella web app
Afterward, click the link of the event invitation again and go through the
join process
.
Great job! Now you have successfully created your Brella account and joined your first event.
---
Last updated in July 2022.
Written by Rajinda Wijetunge.

If you didn't find an answer to your questions, please get in touch with the Support Team here.

👇