Learn how to send push notifications to event attendees

To be covered
Intro
Event announcements are messages that participants will receive as push notifications on their browser or mobile app once they've accessed the event platform. This will depend on the app version they are using for your event.
Announcements will only reach participants who have allowed notifications on their Brella account and their devices (desktop and mobile).
The participants only receive these notifications if the devices are connected to the Internet.
Announcements can be sent instantly or scheduled for a specific time.
What can be added to announcements:
A title (max. 45 characters)
Text content
Emojis
- For Mac users: Press the Control + Command + Spacebar keys on your keyboard at the same time. A small window overlay appears with a bunch of Emoji characters in it.
- Other pc: Hold down Windows Key + Period / Full Stop (.) or Windows Key + Semicolon (;)
One URL
Scheduling announcements (steps)
Navigate to the Admin panel - Communications.
Click on Create (first) announcement;
Fill in the details title, type, time, content
Click 'Save.'

The announcement is now scheduled. You can edit your announcements at any time before they are sent out.

Sending good vibes; wishing you all the very best towards a successful event!
---
Publish announcements as stories - Mobile app
Brella now introduces event organizers to add stories and making it an easy way to communicate with the attendees - either by providing them the event related and/or sponsored content.
The first storyline on the mobile app is always the announcements.
Currently, this feature is available only on the mobile app.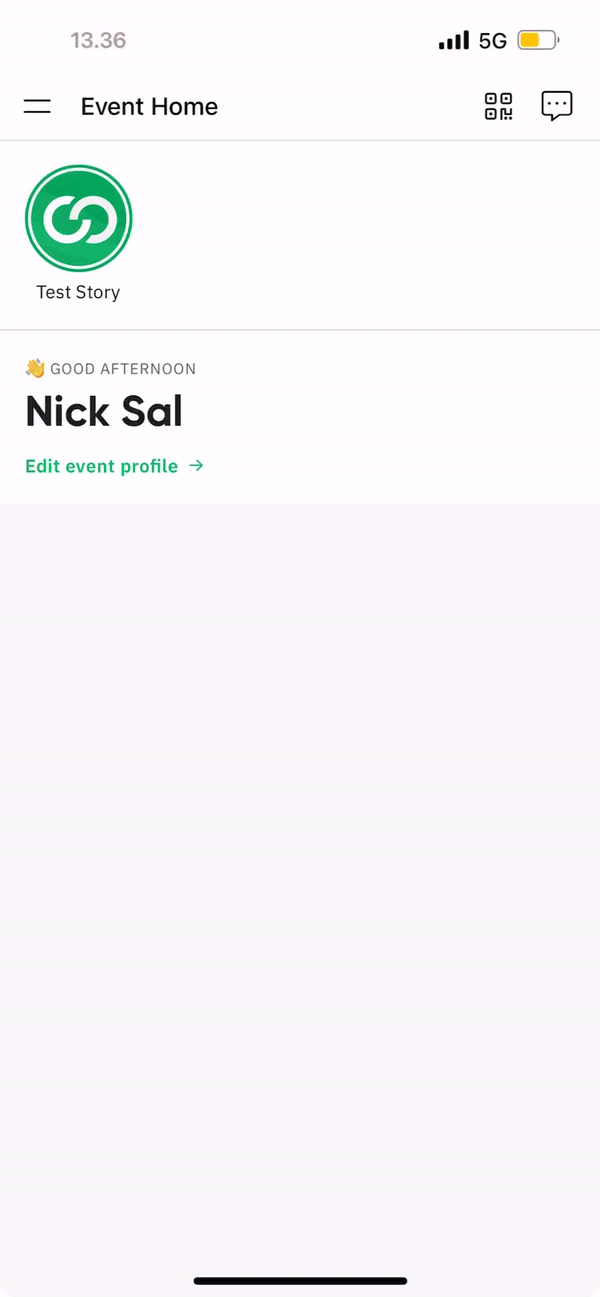 ---
Last updated - February 2023
Written by Yusra Mohideen

If you didn't find an answer to your questions, please get in touch with the Support Team here.
👇