If you want or did send a message in the live chat on Brella, and wonder how it will look for both you and fellow attendees, there are two views to keep in mind.
As a 'Sender' you will see the following picture: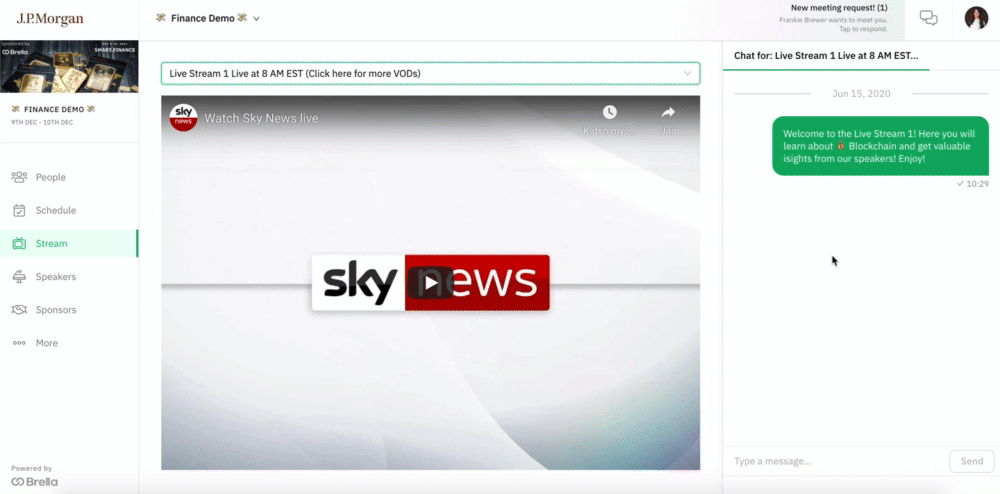 And your fellow attendees or you as a 'Receiver' will see the next image: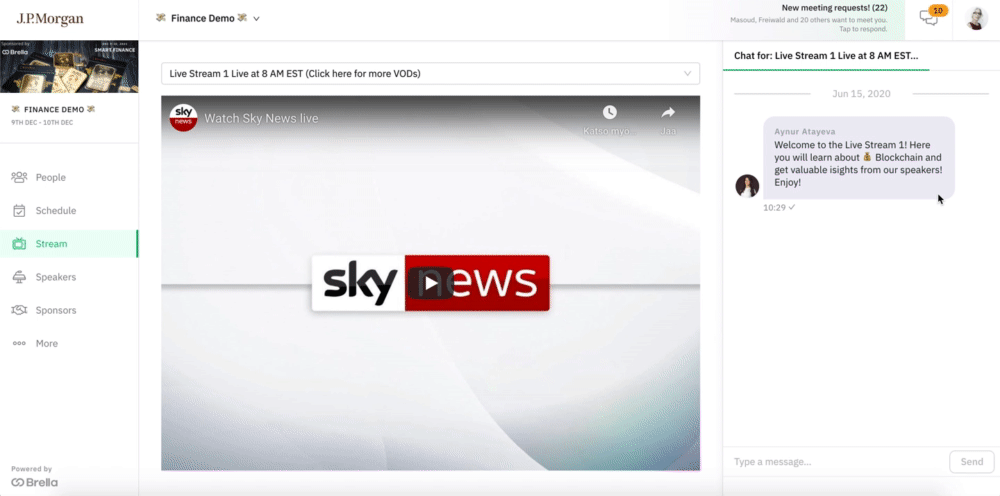 Tip: Click on a 'Sender' profile and Brella will open you his/her profile from where you would be able to suggest a meeting.
Note: There are different live chats that you can find on Brella: Schedule (Sessions), Stream, and Sponsors (Booth). If you send a message in any of those, the view described in this article will apply to every one of them.