Send an event reminder email through Brella as well! It will increase attendee engagement and empower them to use Brella.
In the Communications: Emails Tab, you can assign the day and time when the event reminder email should be sent. These are sent to encourage your attendees to join Brella. This email is automatic and not customizable at the moment. Below you can see the screenshot of an email.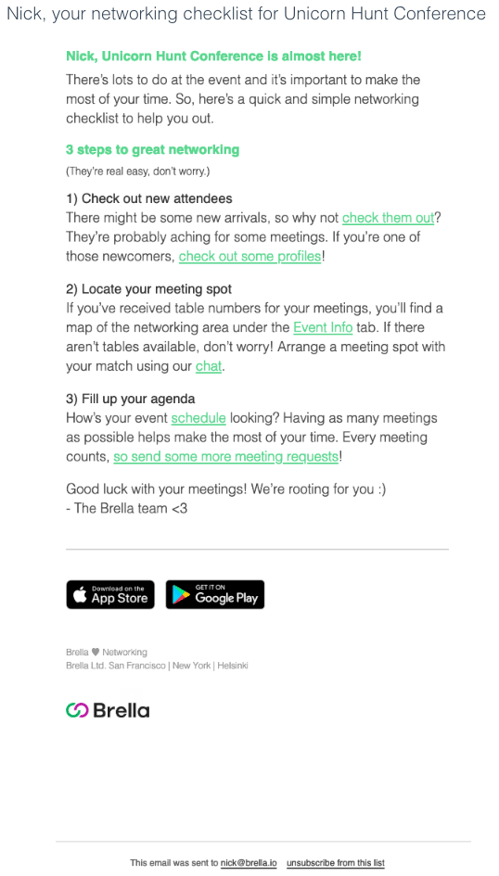 Important: Do not schedule pending notification reminder emails for immediate sending, have at least 5 minutes minutes between scheduling and sending.
Related Articles