You can hide the Stream tab from your attendees by going to the Stream tab settings and disabling the stream.
If you want to hide your streams temporarily or permanently from your event, you can disable the stream by doing the following :
1. Go to the Stream tab on the admin panel
2. Go to Settings
3. Toggle on the 'Enable stream tab?' to disable the stream.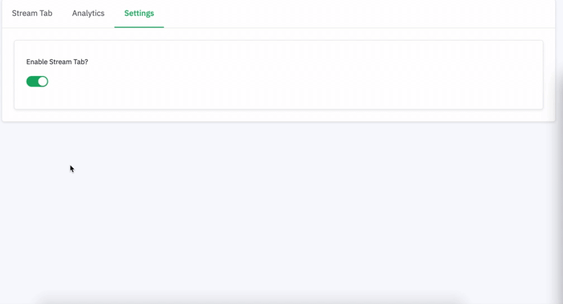 Note: Disabling the stream tab will not delete any of the streams that you have set up, it will just hide the tab from the attendee view.
Tip: You can always re-enable the stream by clicking the 'Re-enable stream tab'. This will make the Stream tab reappear on the attendee view.