📖 Matchmaking & Interests
How to download my Matchmaking data
Go to the Matchmaking tab, then select "Statistics" to download your data.
Go to the admin panel.
Click "Matchmaking" from the sidebar, then click "Statistics". On the right, you can select "Export data (.xls)" to send the matchmaking statistics to your email.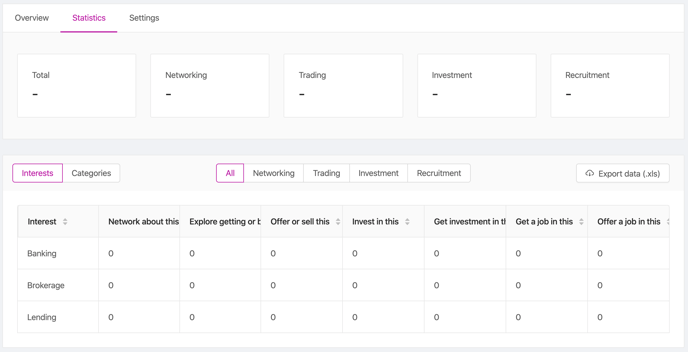 ⭐ Tip! Learn how to read the matchmaking data, and why matchmaking data is so important for you, as an organizer on this page.
---
Last updated on February 2021.
Written by Stephanie Campano Valenzuela.

If you didn't find an answer to your questions, please contact the Support Team here.

👇