Add new sponsors from the Sponsors tab. Create different levels and add your sponsors. Attendees representing the sponsored company will be synced automatically.
Create your first sponsor
Go to the Sponsors tab in the Admin Panel (manager.brella.io). You'll be prompted to activate the sponsors feature, then create your first category.
Here you can name them and choose the size of how they'll be displayed. (Sizes in pixels, Large = 360x226, Medium = 360x109, Small = 360x69)
This is how the different sizes will display on the platform (top-down large-medium-small):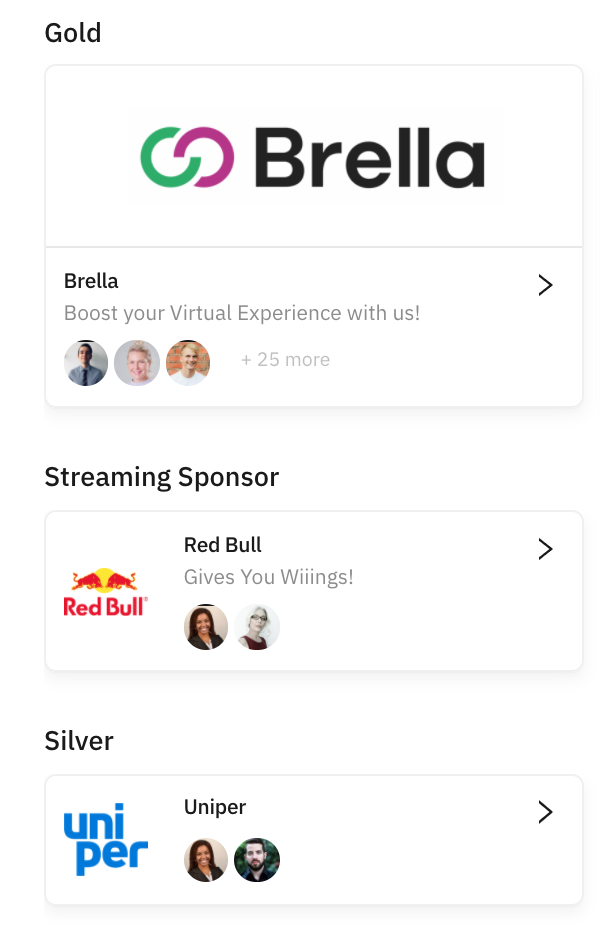 Next, you can create your first sponsor. You have many options to truly reflect your sponsor's investment into your event. You can also create new sponsor categories directly from the sponsor creation.
1. Start with "Create new" on the top right corner.
2. Add the information you want about the sponsor. Only the company name and category are mandatory fields.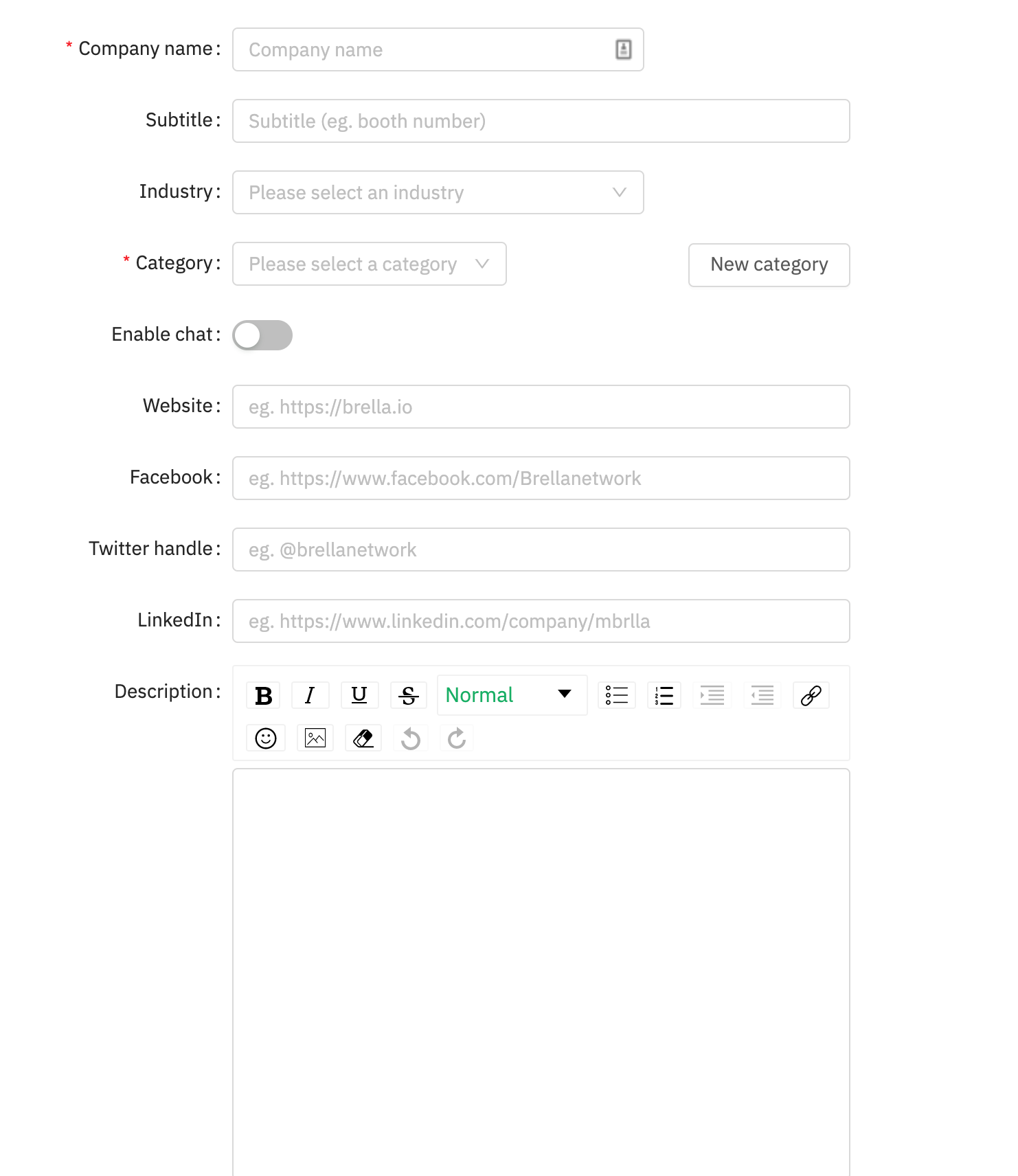 3. Once you've added all the relevant information, remember to add their logo before you select Save.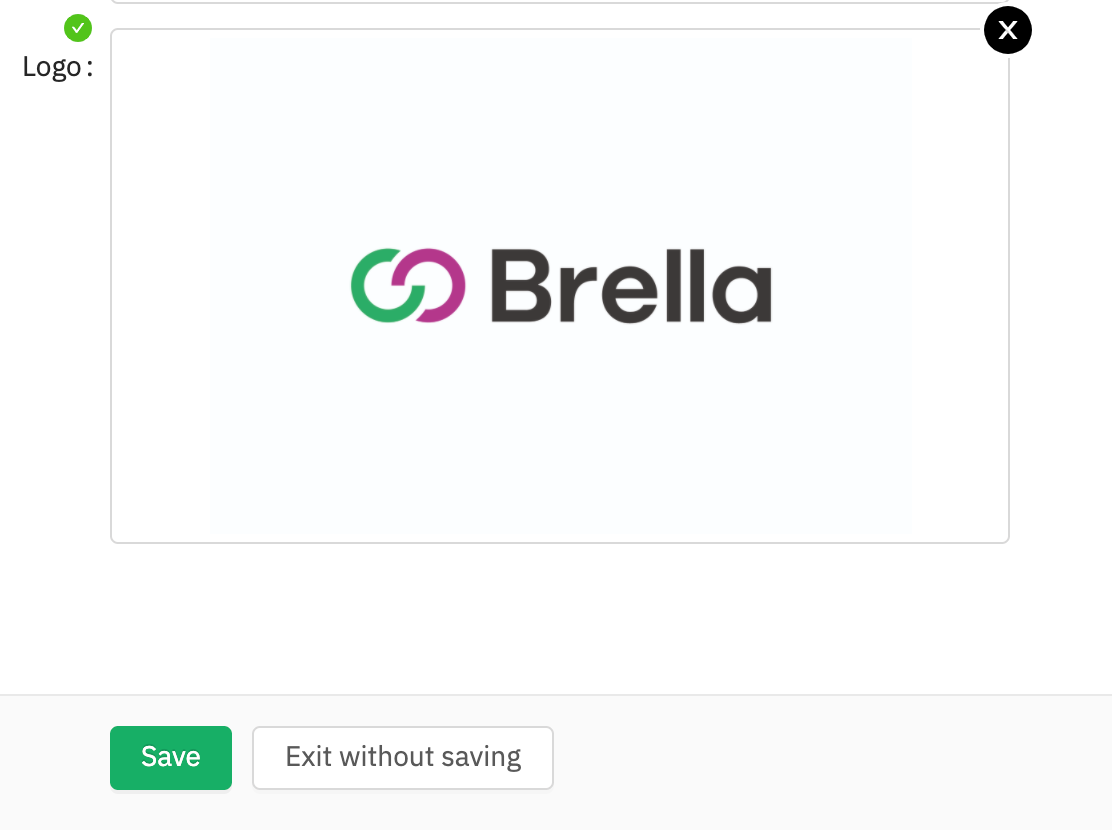 Note! If you are experiencing issues with saving a new sponsor, check that your logo is withing the correct image size which can be max. 1000x650.
After, you will see your created sponsors and the categories they belong to from the dashboard: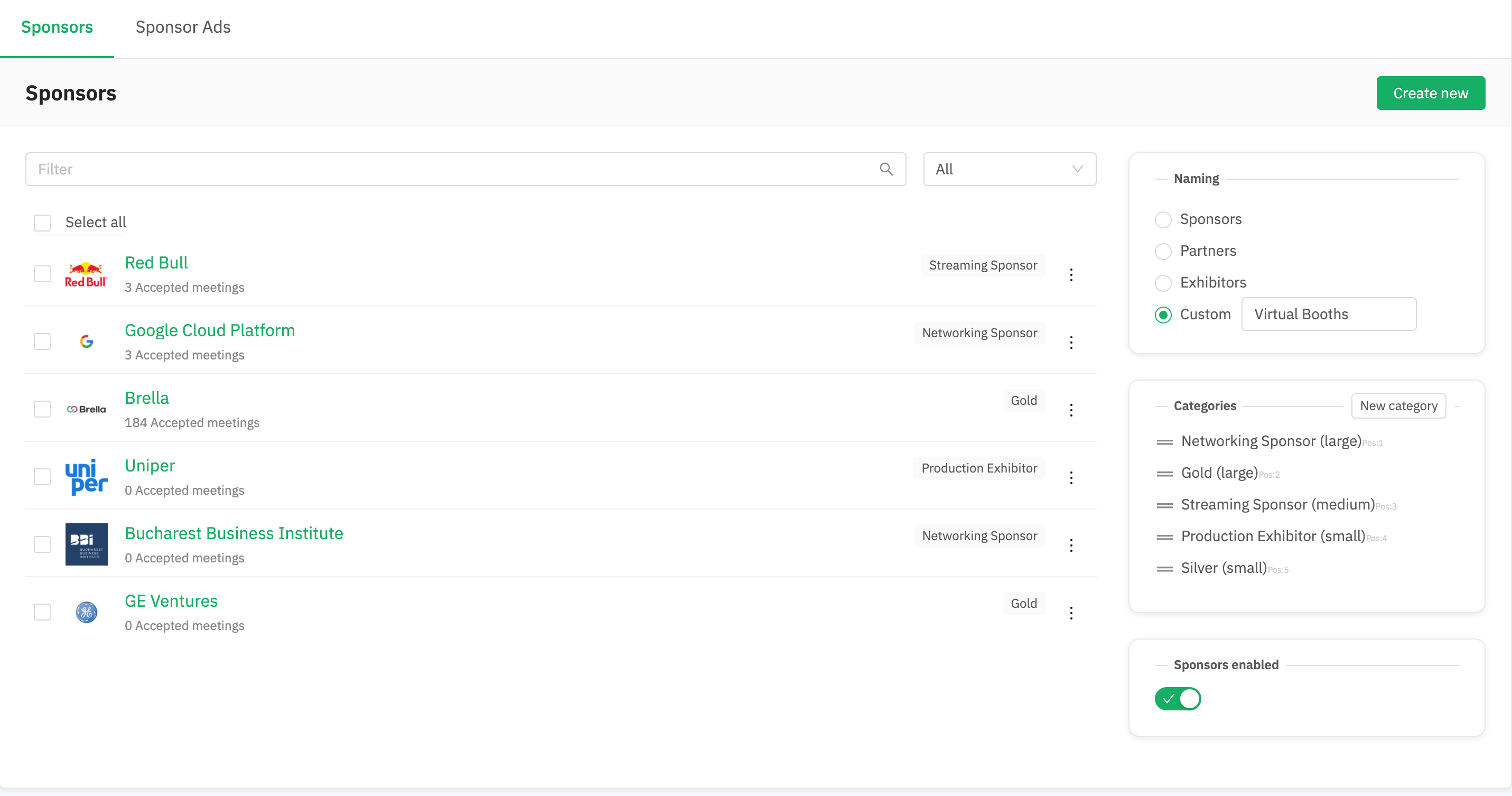 Rename your Sponsor section
When attendees join your Brella event, there will be a section dedicated to sponsors. You can choose the name for this section to suit your event.
Here's how your attendees will see your selection:
Desktop app (next.brella.io):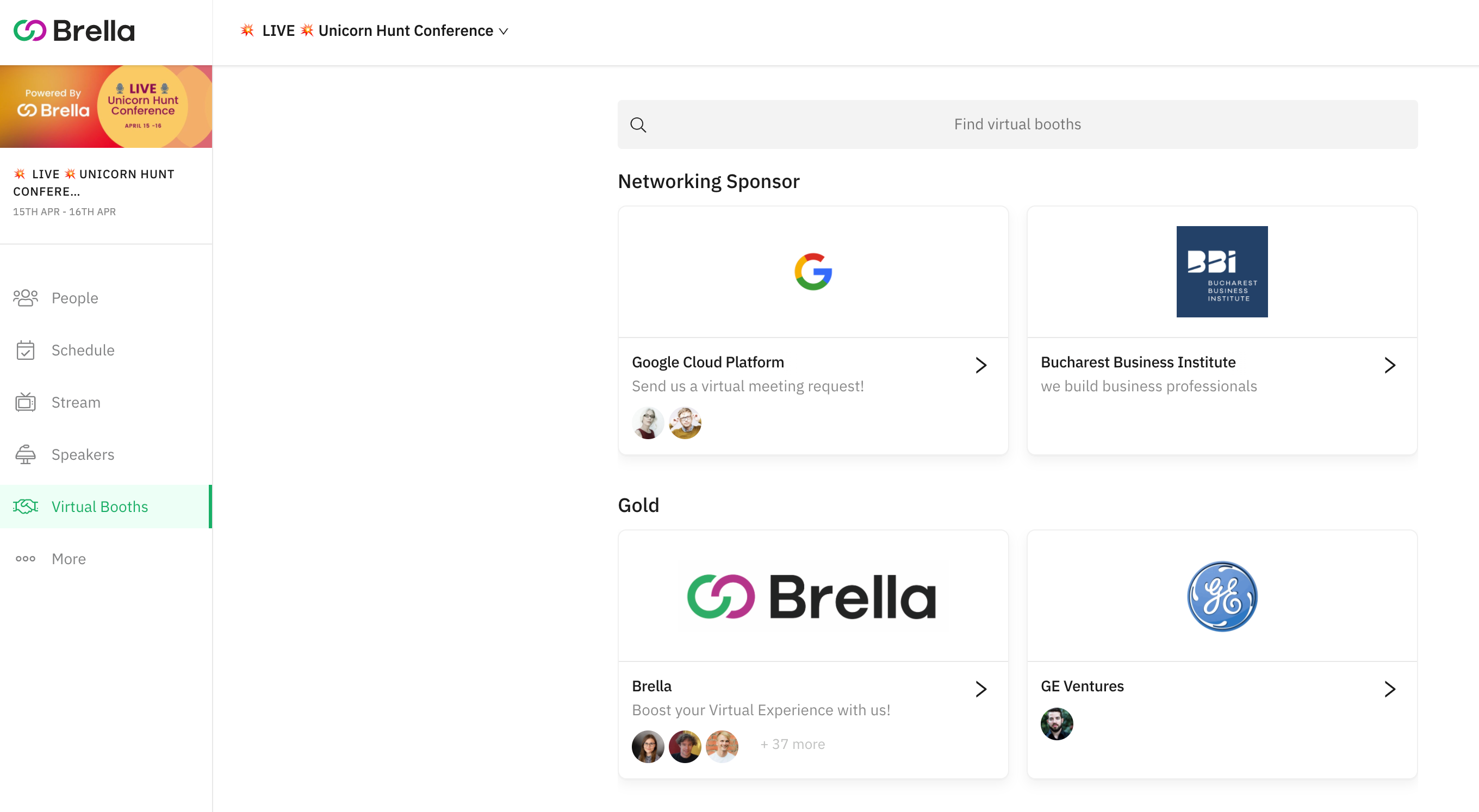 Mobile app: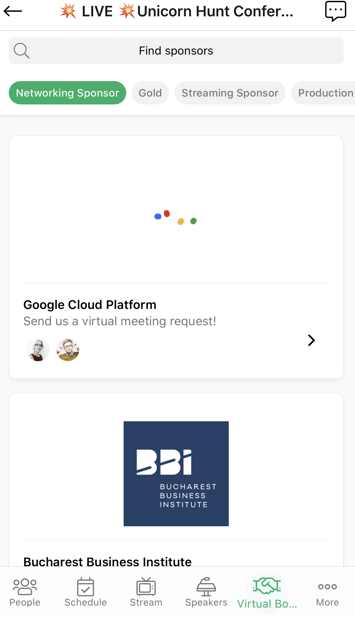 Your sponsors are prominently displayed alongside the other core parts of your event!
If you want to rename the tab from 'Sponsors' to 'Partners', 'Exhibitors', 'Teams', etc. you can do so from the Admin Panel by navigating to the right top corner and customizing the Naming: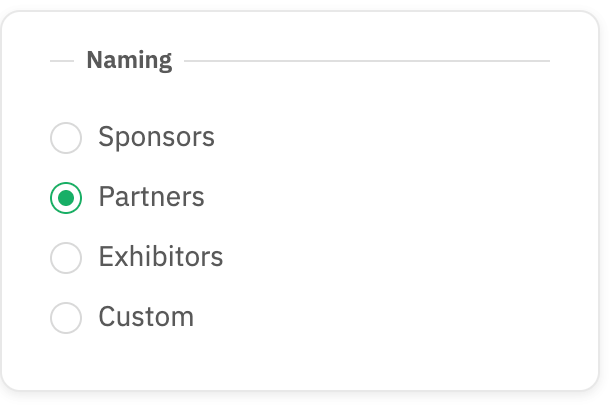 Once you've added your sponsors and categories, it's time to promote your sponsors with sponsor ads, learn how to do that here.