After enabling the ticketing feature, you can start customizing your registration page.
In this article, we walk you through the customizable elements of the registration page which are the Event cover photo, Organizer logo, Event tagline & description, and the ToS / Privacy Policy checkbox.
To learn more about other components of the registration page such as Schedule, Speaker cards, Sponsors section (divided by sponsor tiers), Tickets & price, and Social share button, please go here.
Content of this article:
---
Event Name On the Registration Page
The event name on the registration page is taken from the event name given in the Details tab.

Event Tag Line
Add an event tagline with a limit of 80 characters.

Event Description
In the event description section, you can add text format as much as you need. Additionally, you can add hyperlinks and emojis.

Banner Images
Banner image for desktop (Resolution: 1440x450)
Banner image for tablet (Resolution: 992x310)
Banner image for mobile (Resolution: 375x300)
↗️ Max file size is 5MB. PNG / JPG / JPEG format is recommended.
Logo
The registration logo is taken from the organization logo added to the organization settings.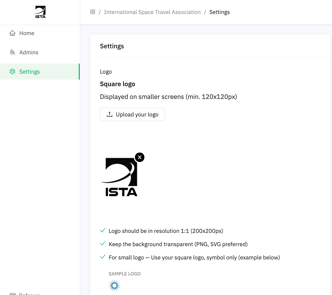 Privacy Policy & Terms of Use
When the attendee is buying a ticket will be required to accept the privacy policy and terms of use of your company. You need to add your links to the respective links to do that.
If you leave these fields empty, they will be automatically filled with BrelBrella'svacy policy and terms of use.
Go to the Admin Panel > Ticketing > Registration page to update the fields.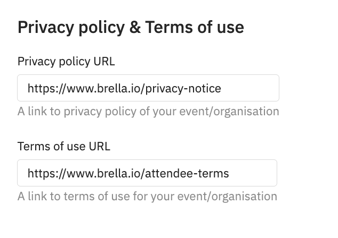 Preview - Privacy Policy & Terms of Use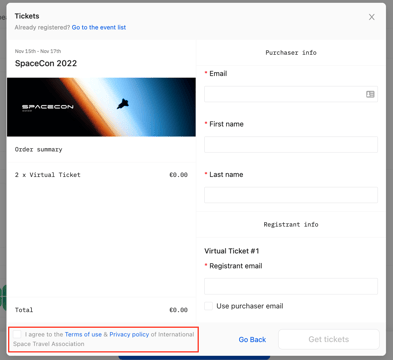 Value proposition
You can now customize text beside the "get tickets" button on the registration page to increase the chances of lead capture. You can leave it blank too.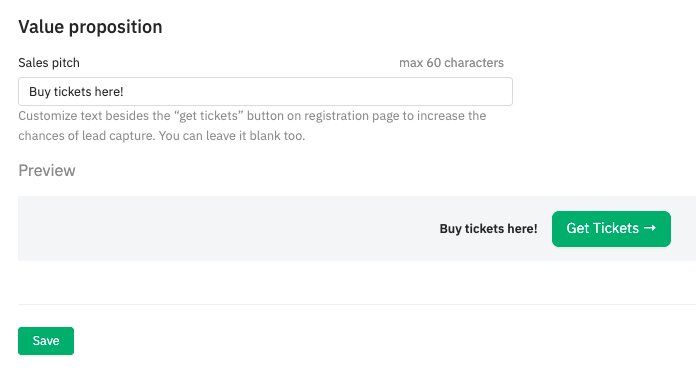 Here's what it would look like: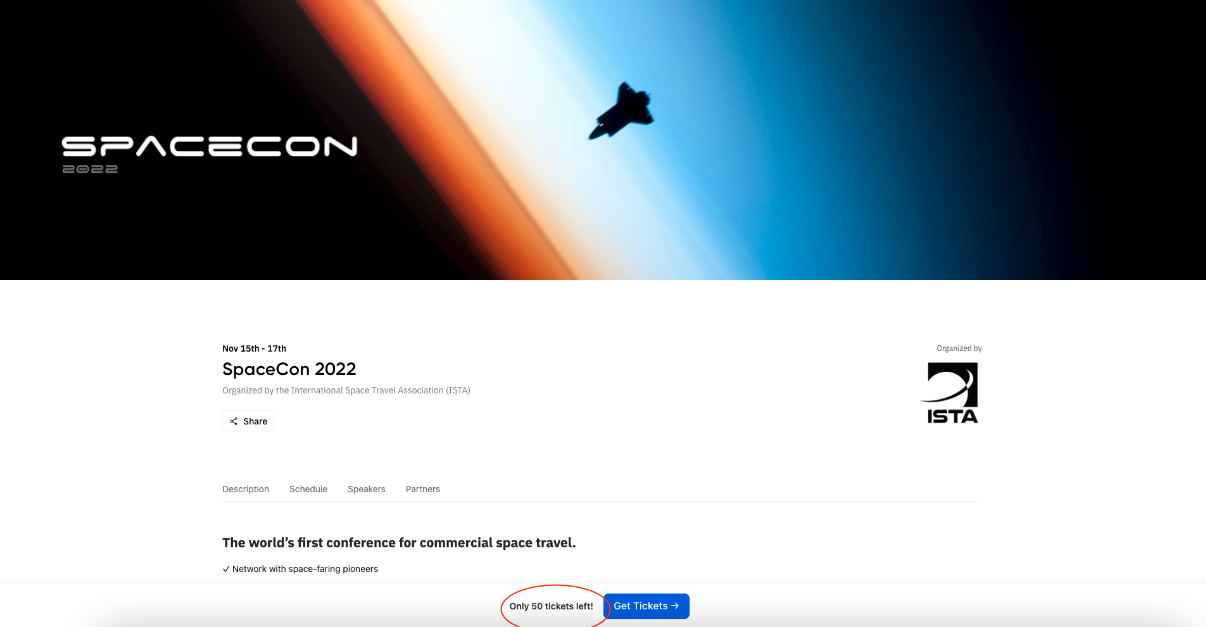 Registration Page Preview
You can check what the registration page looks like before going public from the top-right 'Preview' button on the Registration page subtab. From the same place you can copy the URL of the registration page to be added wherever needed. For example, your event website.



👉 Registration page view example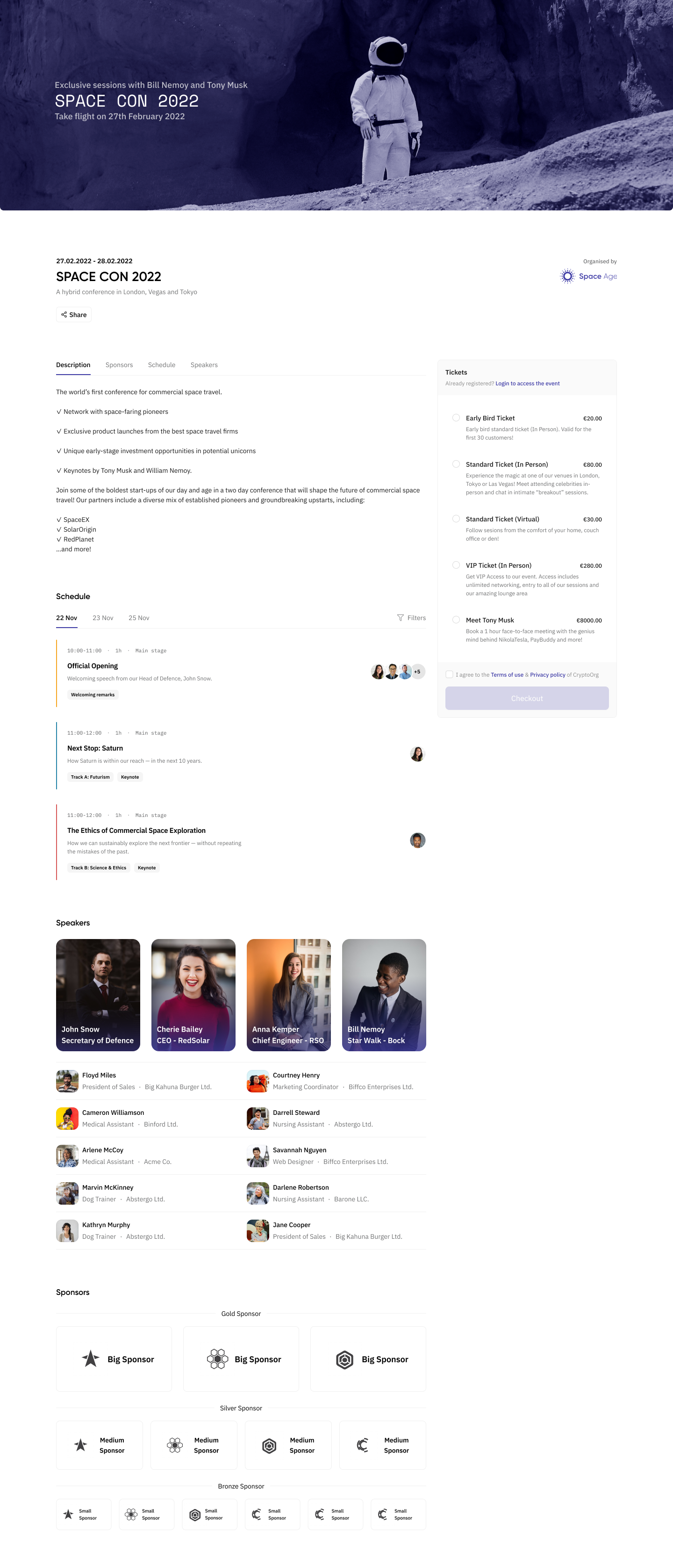 ---
Last updated in June 2022.
Written by Stephanie Campano Valenzuela.

If you didn't find an answer to your questions, please get in touch with the Support Team here.

👇