In the Brella Networking Area. You can find a floor map in the 'More' section or the 1-to-1 chat. You will also find your table number in the 1-to-1 chat.
The organizer determines where the networking meetings happen, and depending on the size of the venue, the networking area may be large or small. As well, depending on the number of tables available, you may not have a table.
However, typically the organizer sets up a dedicated area or a meeting point where you can go to find your meeting partner. Then, you meet at your assigned table and chat.
If there is a map of the networking area in Brella, you can find it from your meeting chat, up at the top from "Show map".
If there is no meeting area map in Brella, there will only be options to reschedule or cancel the meeting.
Once your meeting is accepted, you can see the meeting details, like the table number, the time, and the date. The table will be found in the networking area.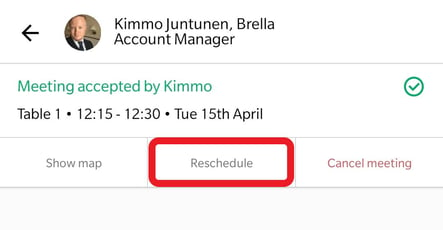 If there is no networking map:


👉Web app: Go to the 'Event Info' section on the lower-right side of the 'Event Home' screen.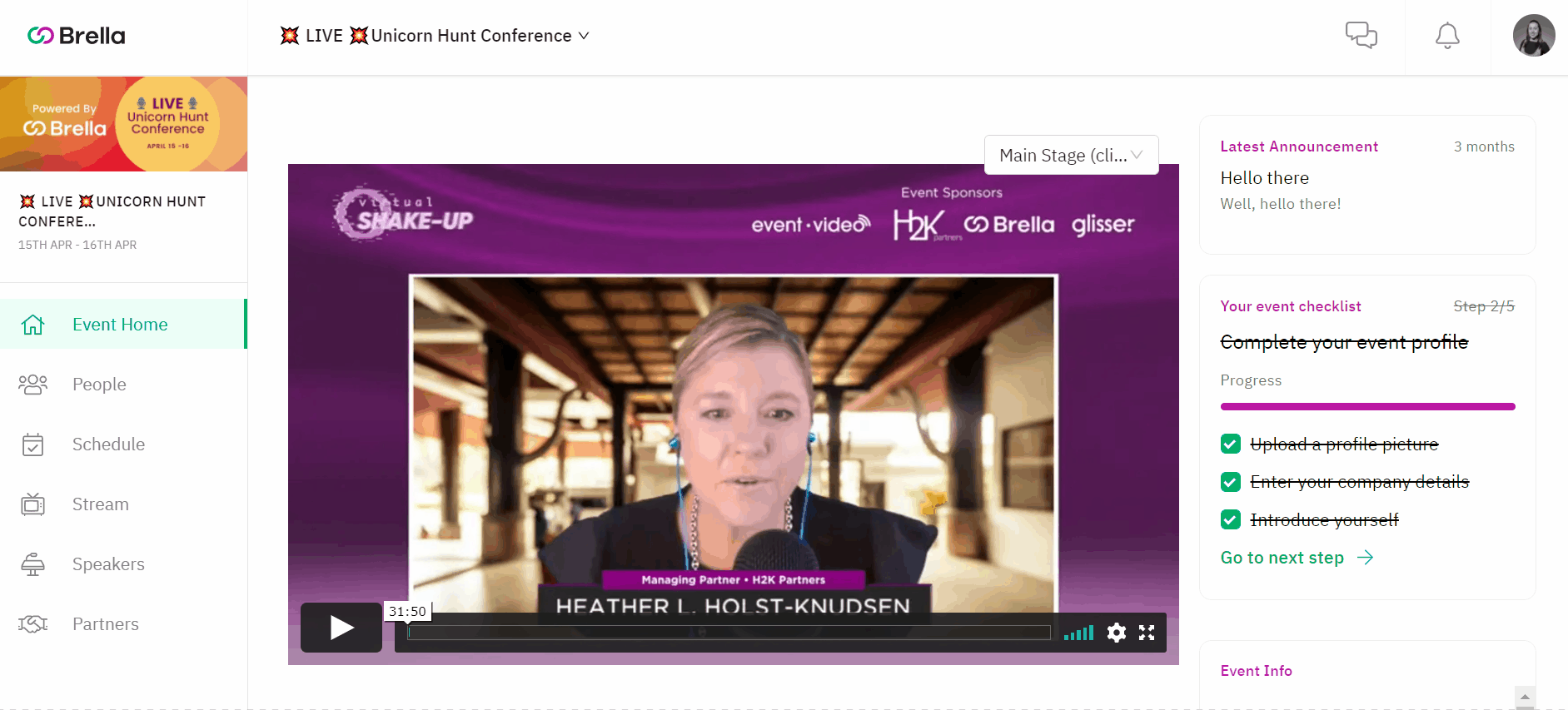 👉Mobile app: Go to the '...More' section at the bottom of the page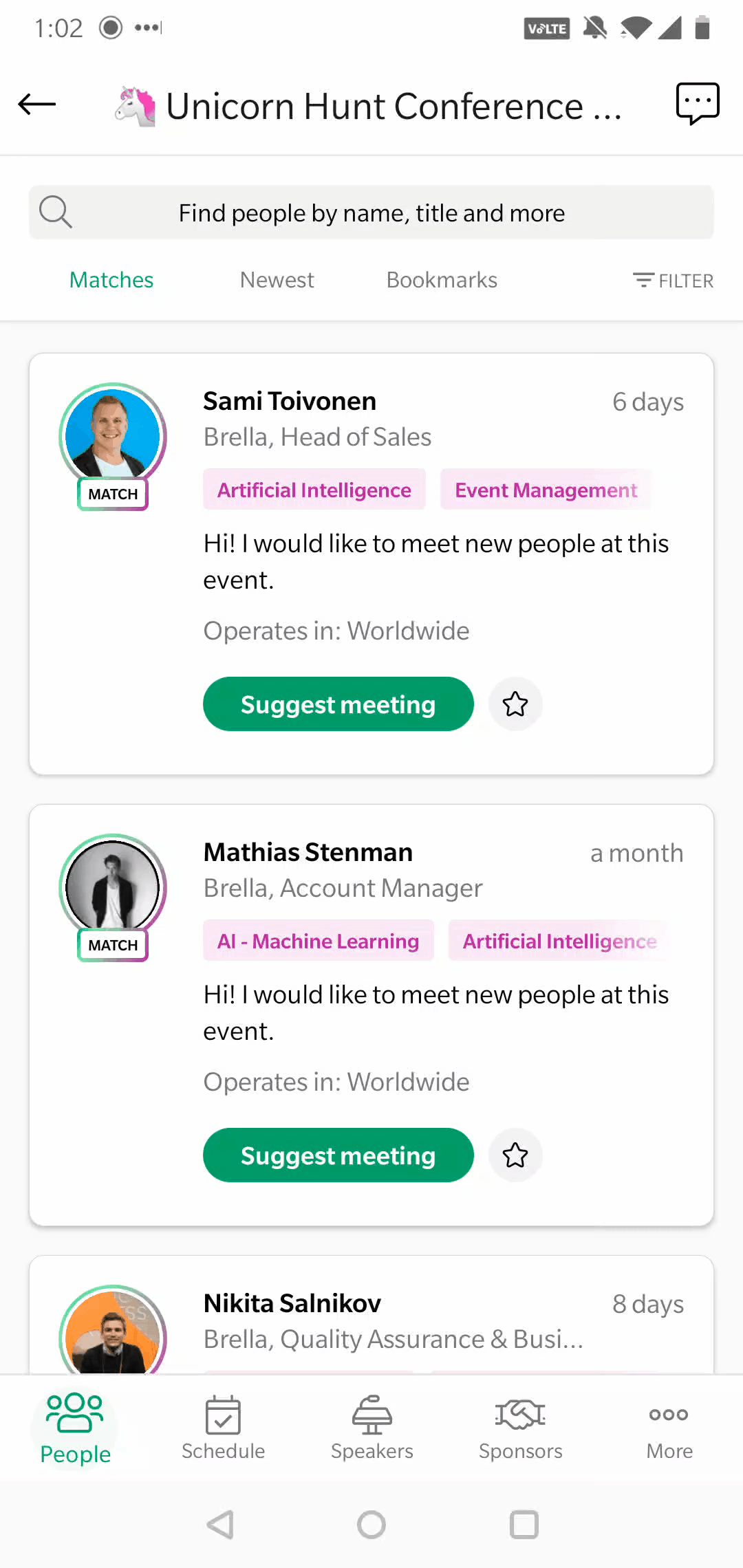 ⚡ Note: If there is no virtual map, don't worry, as the organizer will mark the networking area at the event venue. Watch for the signs! And if you have any issues, you can contact your event organizer.
---
Last updated on February 2021.
Written by Nita Kumpu.

If you didn't find an answer to your questions, please contact the Support Team here.
👇