📖 Mobile App | Android & iOS
Mobile App: Notifications about meetings and chat requests
Learn how to get notifications on meetings and conversations.

To be covered:
Intro
Notifications are a great way of keeping track of things at an event. It lets you know that something new has happened so you don't miss anything that might be worth your attention at an event.
Meeting notification on the mobile application
👉 Meeting notification will appear on the "Message" tab in the Brella mobile app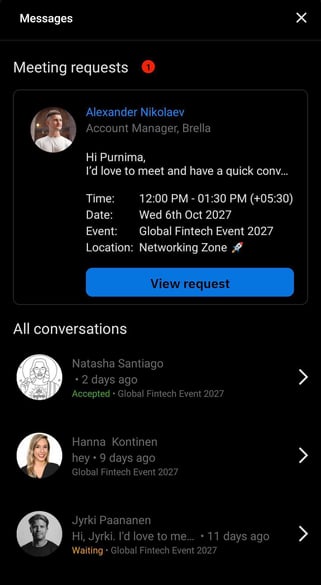 💡Tip! Enable notifications a few days before and during the event. So you don't miss any updates on your meetings or chats.
Chat notification
Notifications of new chat messages will fall under 'Messages' in the same way the meeting request will. You will only receive the notification for the first message once, and you can then review if you wish to respond to the chat.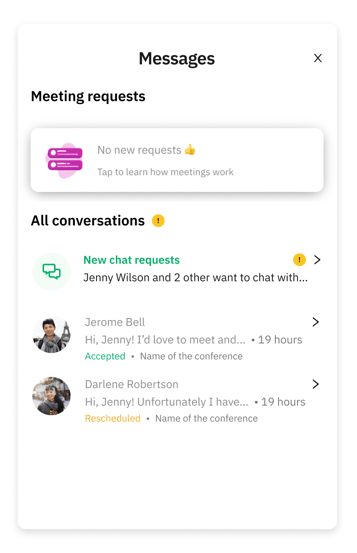 More information here: Chat without suggesting a meeting.
Great job! Now you have successfully enabled notifications for meetings and chats on your Brella account.
---
Last updated on July 2023.
Written by Rajinda Wijetunge.

If you didn't find an answer to your questions, please contact the Support Team here.
👇