Learn about the Mobile app - Home screen new interface.
To be covered:
---
Intro
The mobile application now allows participants to experience the feature as similar to accessing through the web application. We show you how to make the most of it.
The mobile app will now have a home page that will entail essential features, such as:
Announcements, Welcoming media, Event info & Venue map placeholders, Spotlight, Top Networking Picks, Featured Speakers, Home screen.
If you do not see the new interface on your Brella mobile app. Don't worry! you need to update the application to have the latest version. Click on the update button.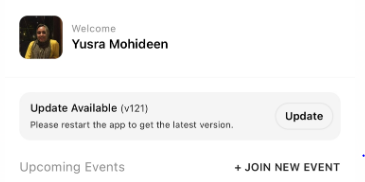 We also recommend that you clear your mobile cache.
---
Announcements
You can navigate to the announcement or multiple announcements added to your home page.
This feature allows the event organizer to send instant messages before, during, and post-event.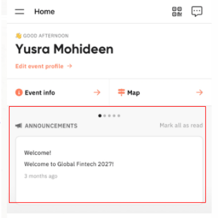 ❗Note: If the event organizer has not sent notifications before the launch, the notifications section will be hidden.
---
Welcoming media
The feature allows you to see a visual Image or a Video added by the event organizer related to the event.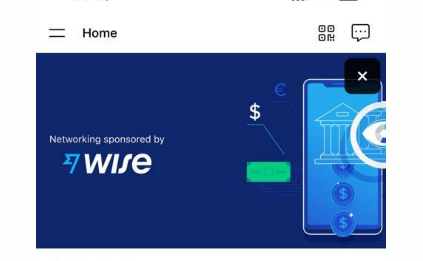 ---
Event info & Venue map placeholders
This helps you to understand more about the event you will be joining, and the details added by the event organizer related to the venue.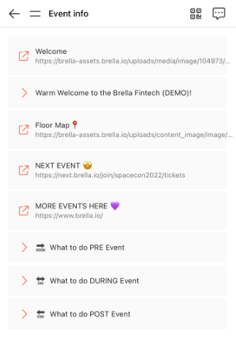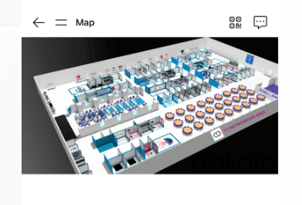 ---
Spotlight
Every individual will now be able to keep the track of their essential sessions by using Spotlight feature. Spotlight will always showcase attendee's:
Upcoming meeting
Upcoming bookmarked content session
Latest Announcement
---
Top Networking Picks
You can pick your top networking contacts on your homepage and shuffle the contacts based on what they are networking about.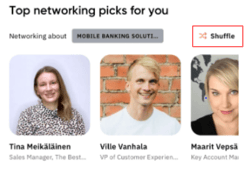 ---
Featured Speakers
You can take a quick look at the speakers that will be at this event.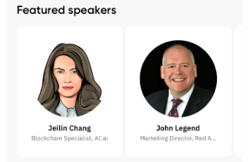 ---
Last updated in January 2023
Written by Yusra Mohideen

If you didn't find an answer to your questions, please get in touch with the Support Team here.