📖 Customization | Stage 1
Customization: Event cover photo
Learn how to add an cover photo to provide vital information on the event instantly and to add more color to your event page.
To be covered:
Intro
An cover image is an vital element, specially for an online event platform. A striking image and captivating text in a cover image can give the attendees an except of what is going to be covered in the event and generate good vibes and make them inquisitive.
Where to find on the Admin Panel
Navigate to manager.brella.io
Click on the event
Navigate to the Customization tab
Click on 'Cover Images'
Here you can set up a cover image to highlight your event.
How to use (steps) Navigate to Admin panel - Customization - Cover images

Choose Click to add image

and upload the cover image from your computer.

Scroll down and click on Save to upload the cover image to the event.
The cover photo will be displayed in two places
when the attendees sign in to the event for the first time and later on the navigation menu as shown below.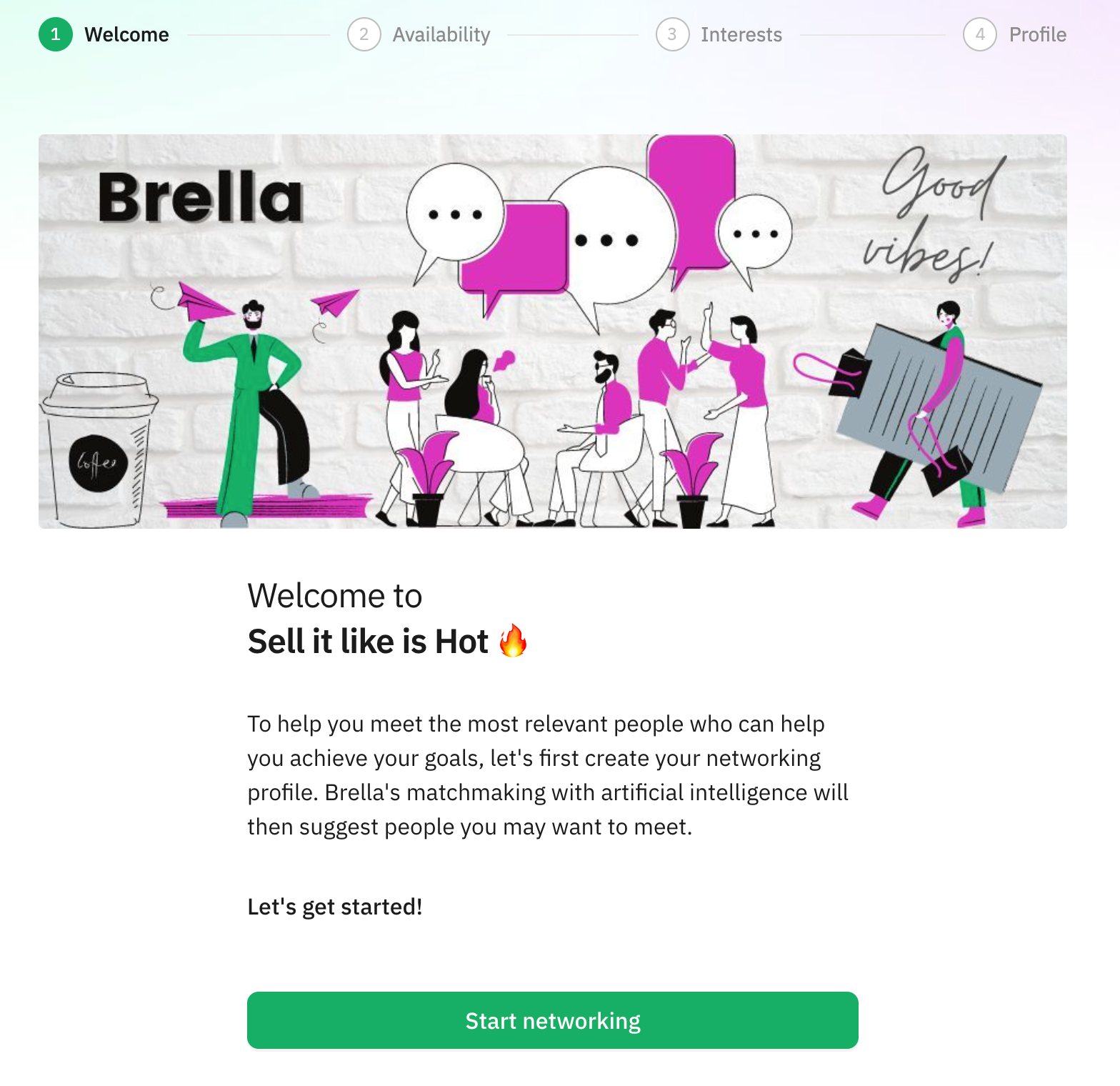 .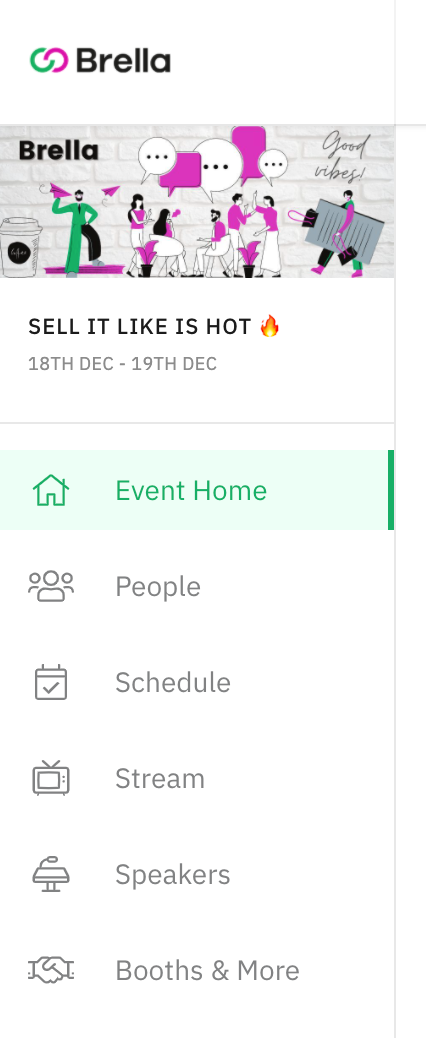 Congratulations on adding your event banner!
Best wishes for a successful event!
---
Last updated - July 2022.
Written by Natasha Santiago.

If you didn't find an answer to your questions, please contact the Support Team here.