Learn how to add more information about your events to the event page.
To be covered
Intro
The Event Info tab serves to add important links and content that your attendees must have at hand during the event. Think of it as the event brochure!
This can include a meeting area map, survey, schedule at-a-glance, and much more. You can add as many pages as you want and create an event information folder with all the relevant info that your attendees need at any stage of the event.
For more visual examples, visit 💡Best Practices for Info Pages.
How to set up event info pages (Steps)
Navigate to the Admin Panel (manager.brella.io) - Event Info tab
click Add event info.
Create a title and choose your page type. There are two types of pages that you can create to share relevant information with your audience.


Editor: used to add as much text as possible, hyperlinks, images, and infographics.

Website: used to share a direct link to social media profiles, event websites, blogs, etc.

Click Add New Event Info, and your page is live! You can now review it on your event home page.
Event info appears on the right-hand side of the Event Home page.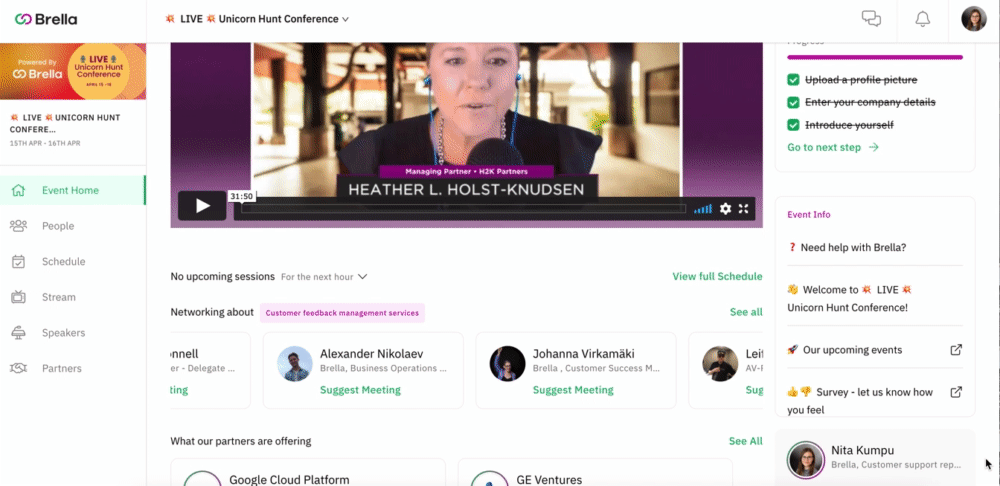 You can create as many event info pages as needed. The order can also be changed by the event organizer by a simple drag and drop in the admin panel view.
Images added on the event info pages can now be clicked to open them on a new screen, where they can be zoomed in on the Brella mobile app. Now you can add high-resolution images and get the most out of this feature.
---
Last updated - July 2023.
Written by Purnima Jayasuriya.

If you didn't find an answer to your questions, please get in touch with the Support Team here.
👇