📖 Manage your Brella account
Do I need to create a new account for each event?
No. You only need one account for Brella on which you can attend multiple events.
Each event on Brella will be a separate page within the app, so there's no need to save many different links or download many different apps. You can create one account for Brella and continue using the same account for all the events you attend on Brella.


💡If you have created your account using Google, LinkedIn, or Facebook login, sign-in using the particular service's credentials.
💡If you forget your password for your Brella account, you can request a new one. Read here how to do that.


If you have previously attended another event on Brella, and you attend a new event, you can do the following
1. Click to access next.brella.io
2. Sign in to your account, always using the same login method.
3. Click to "Join New Event."
4. Enter the event with the join code received from the event organizer.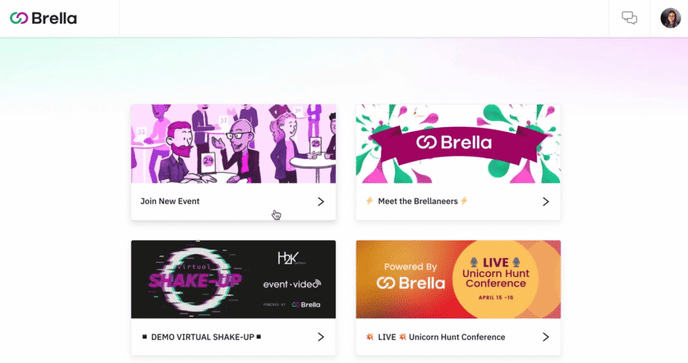 ---
Last updated on February 2021.
Written by Nita Kumpu.

If you didn't find an answer to your questions, please contact the Support Team here.
👇