📖 Announcements & Reminder emails
How to edit announcements
Edit or delete previously sent announcements in the Announcement tab.
To edit or remove an announcement, go to your event in the Admin Panel and click the "Announcements" tab on the left side menu. Then click the announcement you want to edit or remove.
Editing or removing announcements does not send a new notification to your attendees.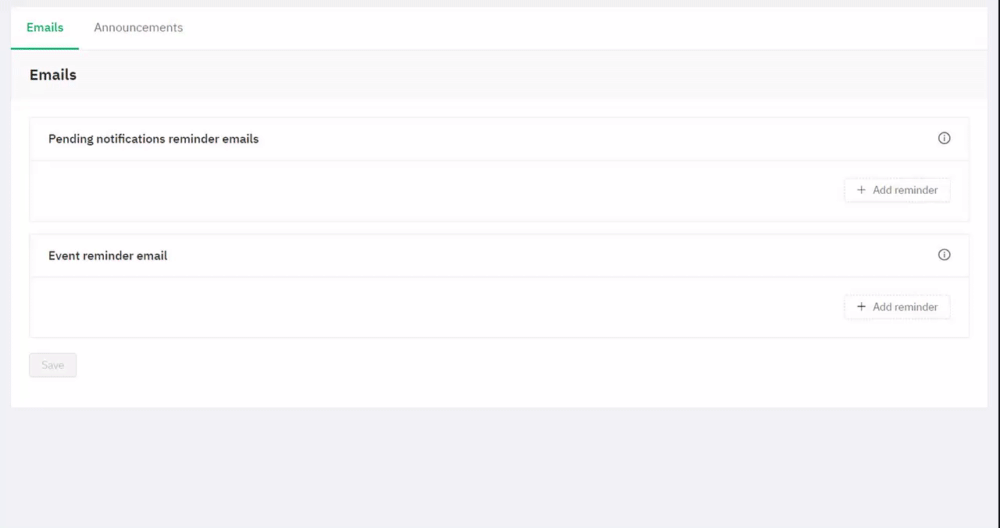 Your attendees will be able to find the edited announcement in the More tab. You can see how announcements look to your attendees here.