📖 Use-Case Videos | Watch
Use Case Videos: Mailchimp and Brella Integration
Learn the steps to integrate Mailchimp with Brella
For this example, we have shown the use case to pass a Brella invite to a selected Mailchimp audience list - and update it with a relevant tag for easy identification from your Mailchimp account. This method can also be used to push subscribers from Mailchimp to Brella.
Things to remember
Zapier and Brella Event Settings
1. Confirm that the Brella event is set to invite only
2. Create your Zapier account, and inform the Brella team to provide you access to the Brella application and provide you with a unique API key.
MailChimp Settings
1. Set up the tags you wish to use if any for this particular event attendee (If you forgot to create relevant tags in Mailchimp, you can still set it as an action within the Zapier integration to create a tag in Mailchimp)
2. Set up the fields to capture the join code, join URL, seat numbers, etc. to capture all data you would like passed. (E.g. below image shows fields created as Invite Link, Join Code, and Seats)
Navigate to Audience - All Contacts - Settings - Audience Fields and Merge tags to create the fields and tags.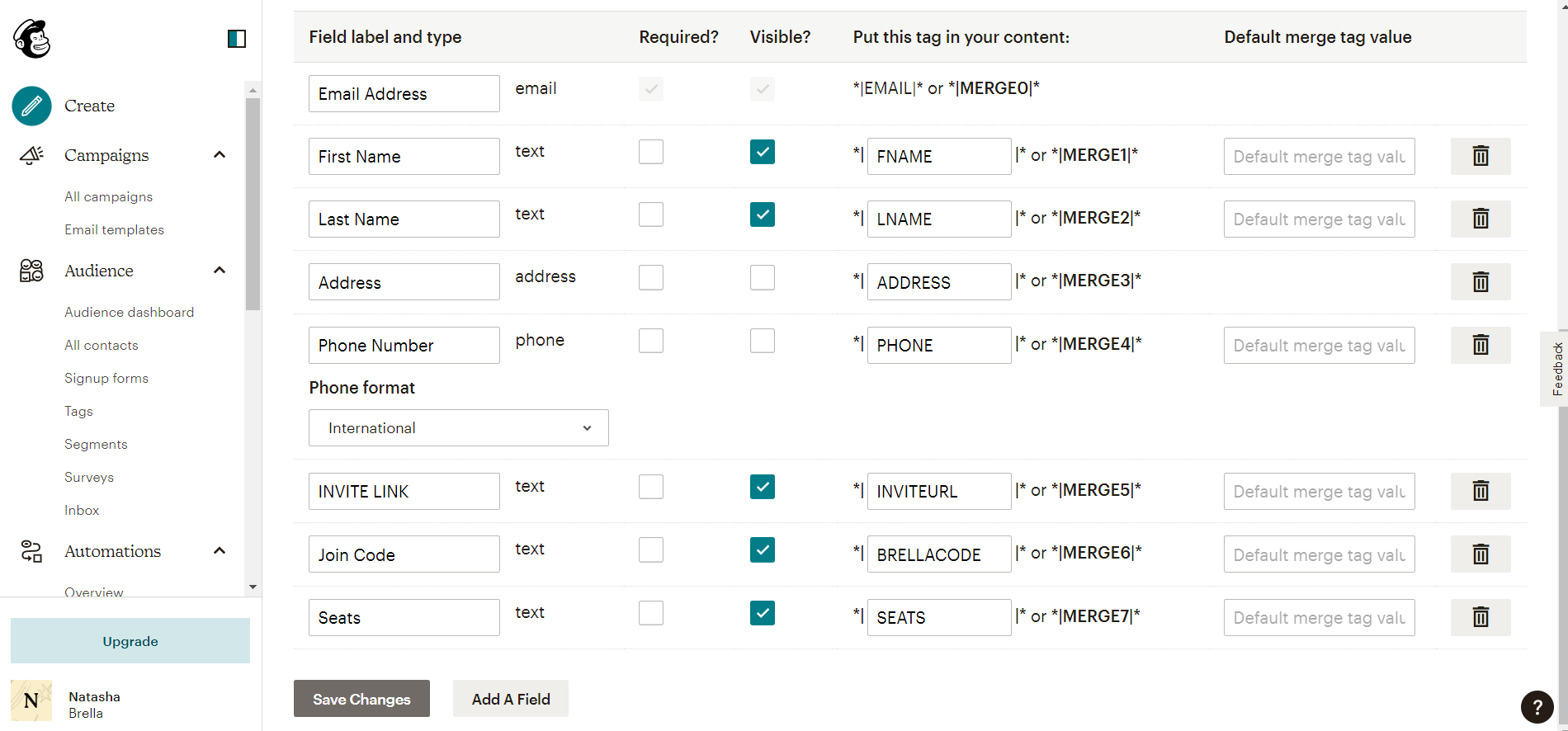 ---
Last updated - Dec 2022.
Written by Natasha Santiago

If you didn't find an answer to your questions, please contact the Support Team here.