📖 Build (sponsor.brella.io)
Sponsor Panel: Customize Booth's Tabs & CTA text
Learn how to customize the CTA text as well as the sub-tab names and order for your virtual booth on sponsor.brella.io.

To be covered:
Intro
Sub-tab names and 'Call to action' (CTA) button customization feature is here to enable you to reflect your tone of voice at the event, when building up your virtual booth on Brella.
Navigate to sponsor.brella.io
Click on the event
Navigate to the Virtual Booth
Scroll down to 'CTA Text' and enter changes
Scroll down to 'Tab Customization' and enter changes
Reorder the tabs by using drag and drop feature
Save changes
All done! Your booth's tabs will now have custom name, order, and CTA displayed!
Check how it looks on next.brella.io | mobile app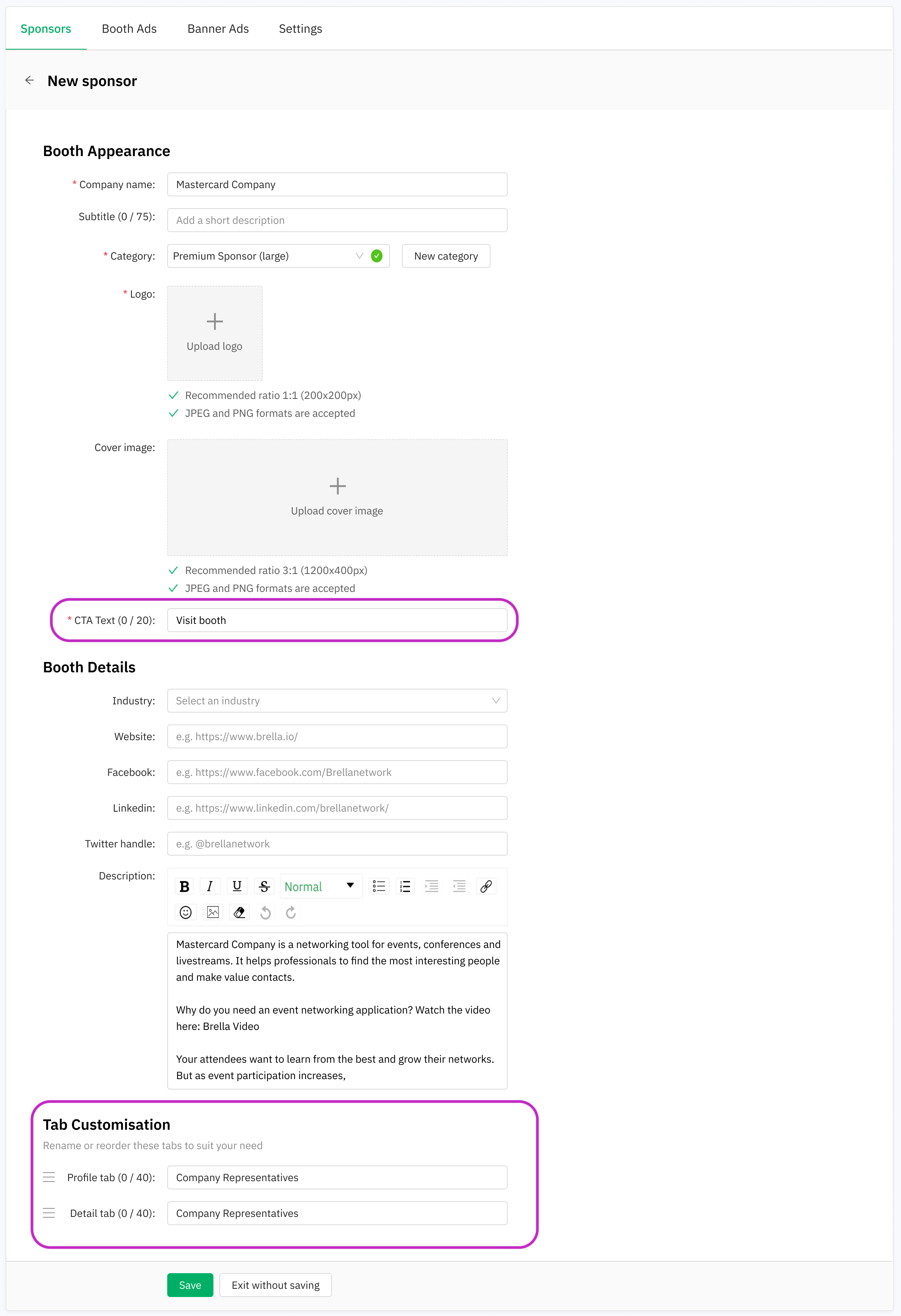 Result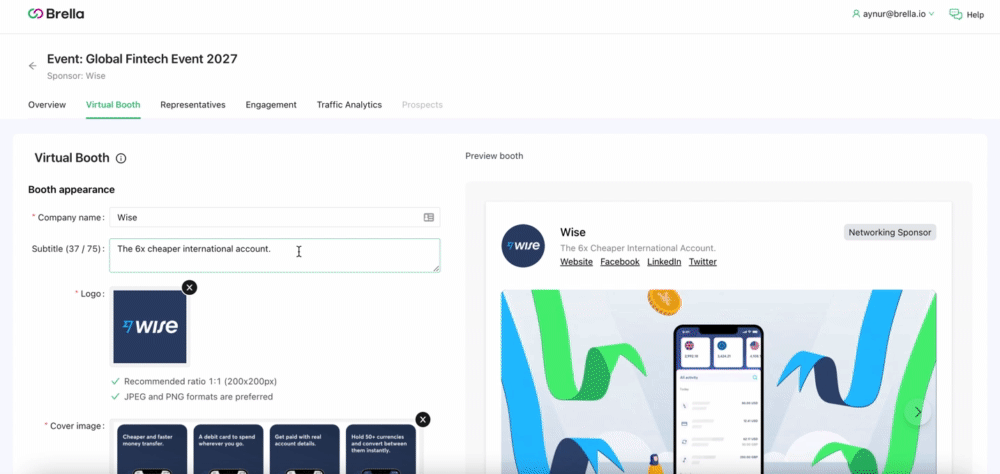 ---
Last updated on August 2022.
Written by Aynur Atayeva.

If you didn't find an answer to your questions, please contact the Support Team here.