Web App: Sponsors Booths Products
Learn how to interact with sponsors products and learn more regarding their products and services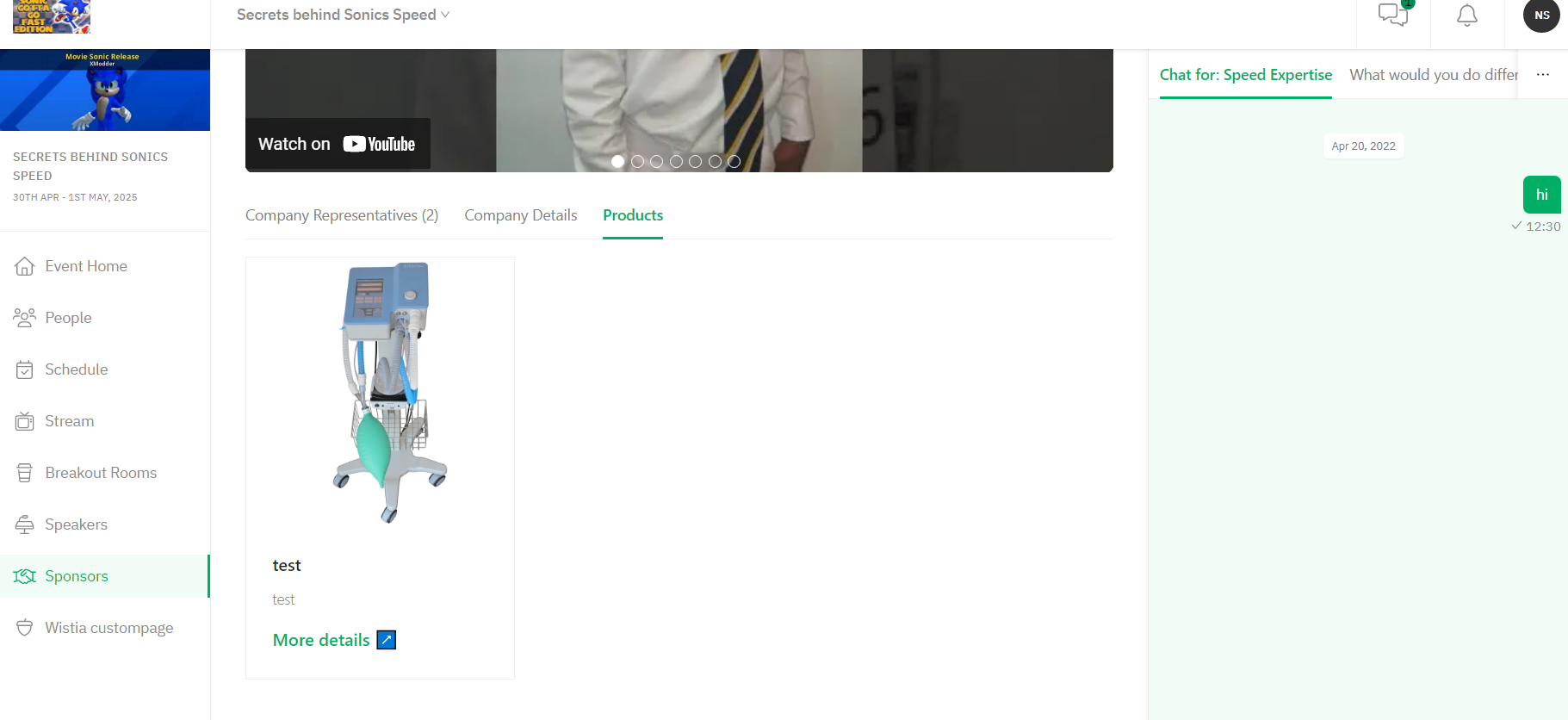 To be covered
Intro
We understand how important events are to network and learn more about product and service providers who will be able to assist you and meet your requirements. This is why we have provided the option for sponsors to include a product listing within their sponsor booth. Let us see how we can navigate the sponsor booth to view the product details.
How to find the product information of a sponsor
Navigate to the Sponsor virtual booth within Brella
Click on products in the menu below the header image/details
All products will show listed as shown in the image above. If no products are shown, the sponsor may not have added any product information to the booth.
Please reach out to a sponsor rep to learn more about their products and services.
💡 Learn
here
how to view the Sponsors booth products via the mobile app.
---
Last updated in March 2023.

Written by Yusra Mohideen
If you didn't find an answer to your questions, please get in touch with the Support Team here.
👇