📖 Web App | next.brella.io
Web App: Browser and platform support for Brella
Learn how to use Brella on all modern browsers (Google Chrome, Mozilla Firefox, Safari, and Edge)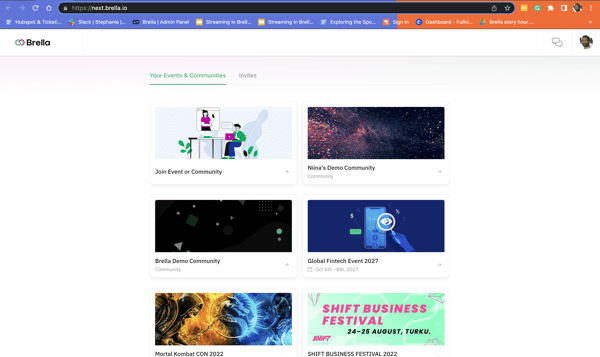 Web app: next.brella.io
Works on all modern browsers such as Google Chrome, Mozilla Firefox, Safari, and Microsoft Edge.
⚡️Note! We highly recommend joining all virtual events on the web app to ensure the best possible experience in your event. Also, make sure to update your web browser to the latest version in order to optimize your user experience when accessing Brella.
---
Last updated in March 2023.

Written by Yusra Mohideen
If you didn't find an answer to your questions, please contact the Support Team here.
👇