Learn how to contact other participants at the event via chat response.

To be covered
Intro
Occasionally, you may want to contact other participants through messages instead of arranging a meeting to discuss the service or product you are trying to showcase. In such cases, chatting with another participant can be a valuable way to determine whether a meeting should be held.
---
1. How to Send a Chat Message:
Web App
When you find an exciting contact from the event, click on the participant's profile to access their details from the Event home or the People page.
Press Chat under the attendee's details from the pop-up window. Introduce yourself and explain why you'd like to chat with them.
☝️ Note: You will have to write something to send the message.
Click Start the conversation to send the message, and wait until you get a response!
💡 Tip! If you wish to carry on with a face-to-face meeting, click "Suggest meeting" from the Chat window and choose a time for a meeting. Then, you can join a virtual room together to discuss easily. You can read more on this here: How to suggest meetings.
2. How to Respond to a Chat Message?
If someone approaches you with a chat message, you'll get a notification for the first message, and it will appear in your messages which can be accessed from the top right corner of the web app.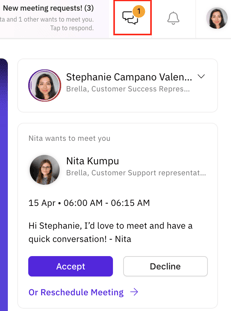 💬 All new chat requests can be found under All conversations, in more detail under New chat requests.
To review your new chats, click to open the New chat requests and reply to the messages from the designated chat windows.
If you respond to a chat message sent to you, the conversation will move to "All conversations," and you'll be notified of new messages. (Image 1)
If you don't respond to the chat message sent to you, the conversation will stay in "New chat requests," and you won't be notified of new messages. (Image 2)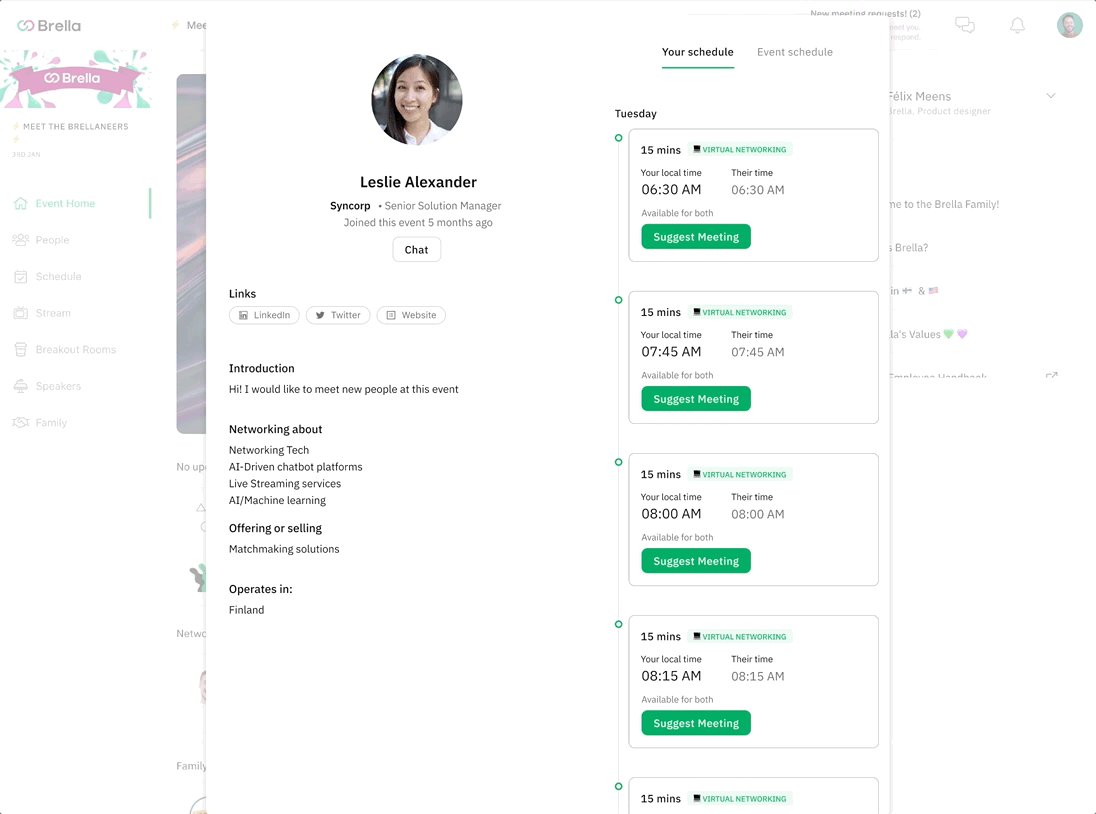 Great job! Now you can successfully network with other participants at events via chat.
---
Last updated in July 2022.
Written by Rajinda Wijetunge.

If you didn't find an answer to your questions, please contact the Support Team here.

👇