📖 Networking: 1-1 Meetings & Chat
Networking: Cancel or reschedule meetings
Learn how to cancel or reschedule your meetings by navigating to the chatbox.
To be covered:
Intro
You can use the option to cancel or reschedule a meeting request on an event according to your own preference.
Cancel or Reschedule a meeting
Click on the 'Messages' icon (web app - on the top right corner)
Find the meeting conversation you would like to cancel or reschedule from your event schedule.
Click on the top of the meeting request
Click on "Reschedule" or "Cancel" meeting
You can also find your meetings on the "Home Page."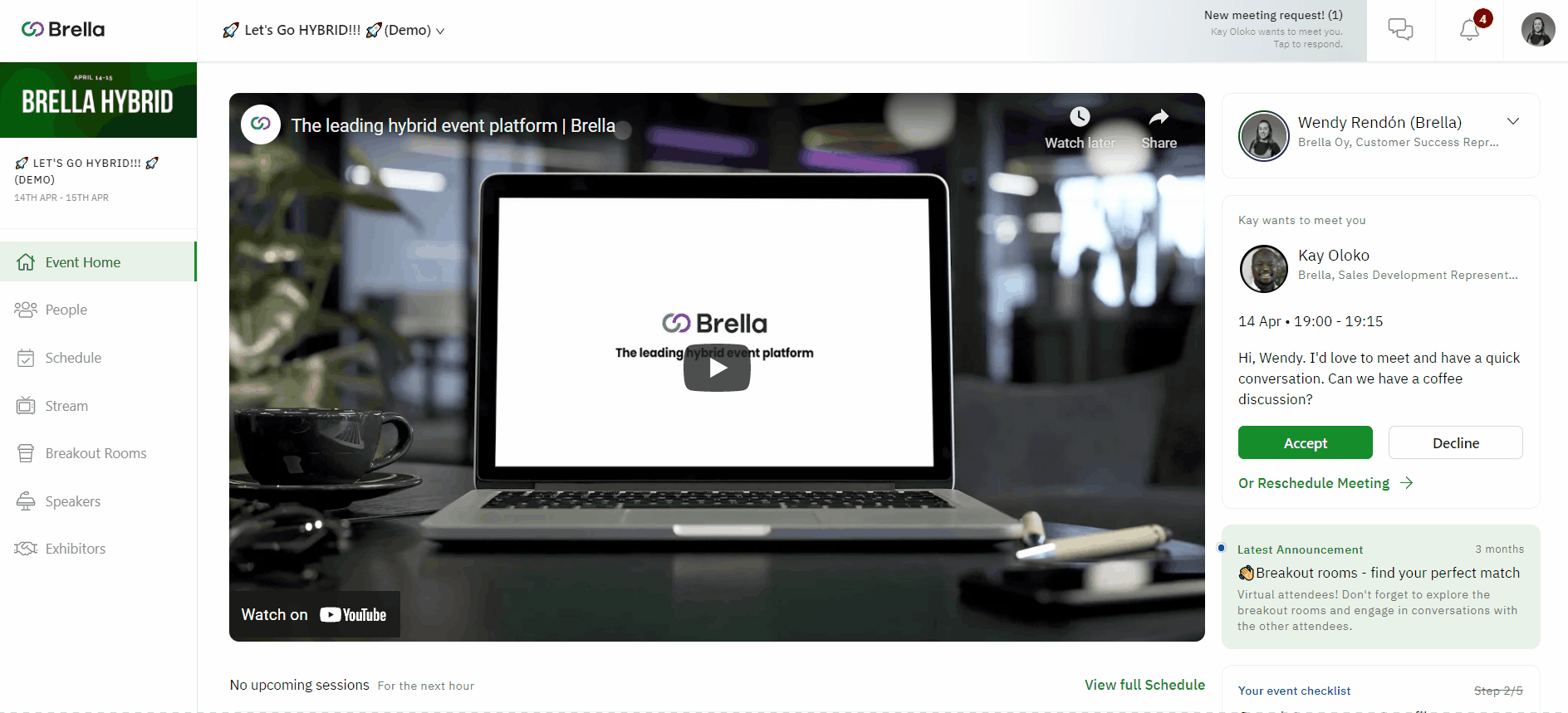 and the "Agenda" tab when you select the "Meetings" filter (Web app)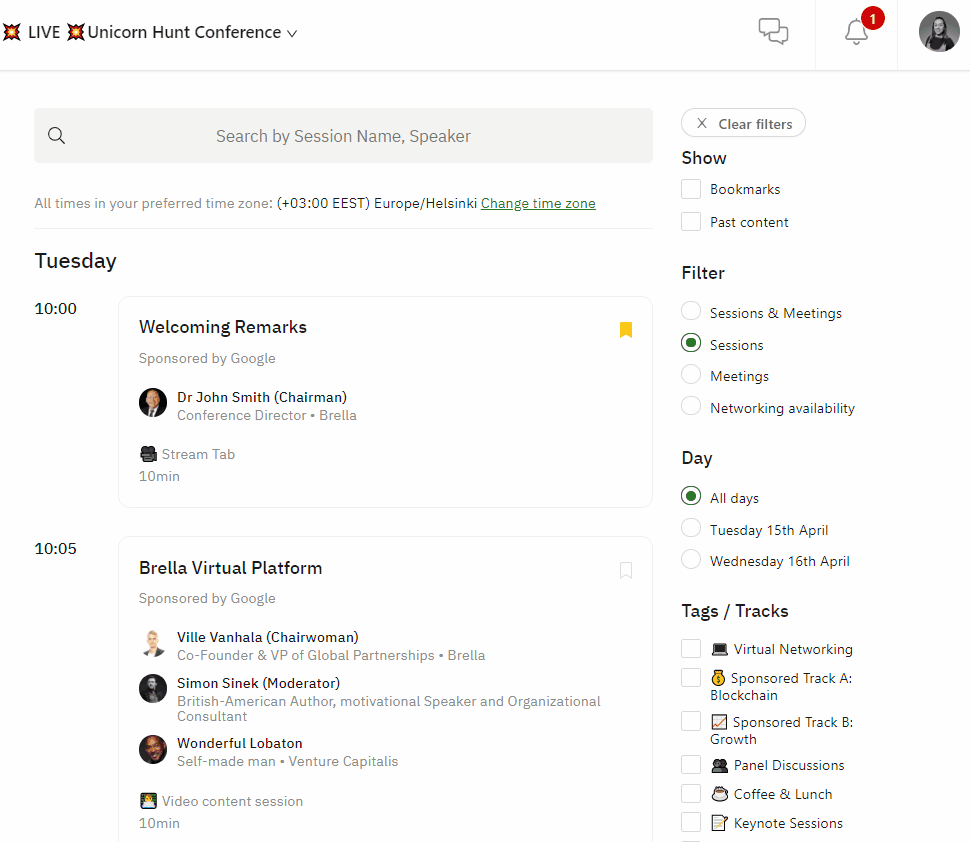 💡 Tip: When canceling meetings, you can leave a message informing your partner why you are canceling the meeting. This will free up the meeting slot for both of you, so you can either block it or book another meeting.
Great job! Now you can successfully cancel or reschedule a meeting on Brella.
---
Last updated on August 2023.
Written by Rajinda Wijetunge.

If you didn't find an answer to your questions, contact the Support Team here.
👇