📖 Mobile App | Android & iOS
Mobile App: Push Notifications Setup
Learn how to enable and receive push notifications.
To be covered:
Enable notifications
Go to phone notification settings
Allow notifications for the Brella app
Go to next.brella.io
Go to account settings on the top right corner
Navigate to the Notifications tab
Click on 'Opt in'
All done! Now you will be able to receive notifications on your Mobile App
Receive notifications
Once you enabled the notifications, you will receive them from Brella's mobile app as follows:
5 minutes before your bookmarked sessions are about to begin
5 minutes before your meeting is about to begin
If someone sends you a meeting request
If your event organizer sends you a notification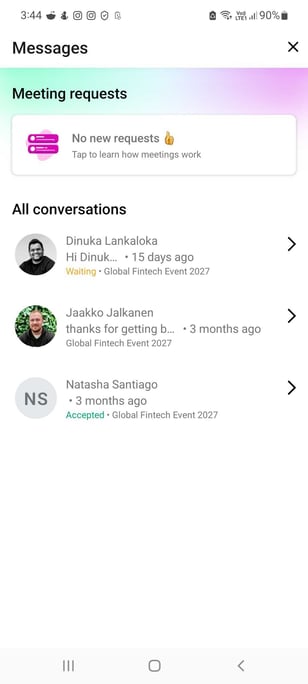 ---
Last updated on July 2022.
Written by Nita Kumpu.

If you didn't find an answer to your questions, please contact the Support Team here.
👇