📖 Mobile App | Android & iOS
Mobile App: Edit Profile and Cover Photos
Learn how to change your profile and cover photo on the Brella mobile app.
Profile and cover photo
1. Click your profile in the top left corner of the app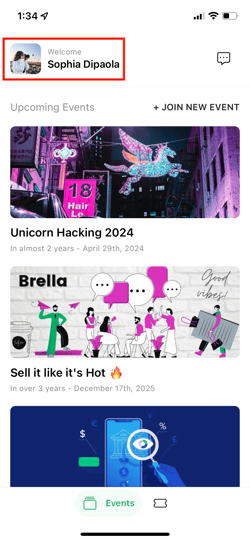 2. Click on either the profile or cover photo icons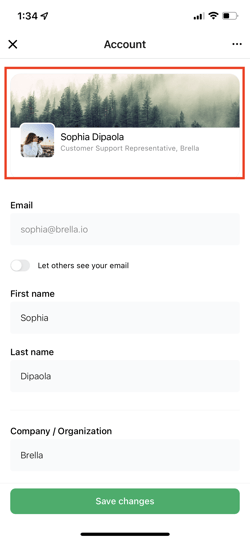 3. This will open up your library. Open a folder and select the photo you'd like.
4. After selecting a new picture, tap the green 'Save changes' button at the bottom to update your photo.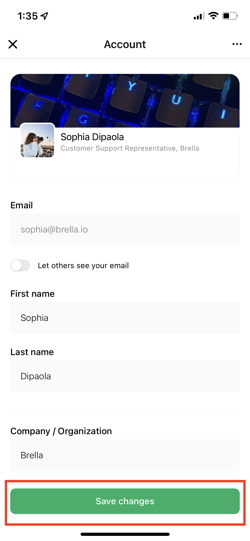 💡The cover photo aspect ratio should be 4:1. Therefore, a good image size would be 1440x360, and file size limits are less than 5MB.
---
Last updated in July 2022.

Written by Sophia DiPaola
If you didn't find an answer to your questions, please contact the Support Team here.

👇