📖 Mobile App | Android & iOS
Mobile app: RSVP and Reserve a Seat for a Session
Learn how to RSVP for a session in the event schedule/agenda on the mobile app
To be covered:
Intro
As an event attendee, if activated by the event organizers, you can RSVP to sessions in your event schedule and book a seat. This will give you an opportunity to reserve a seat for exclusive sessions which will take place at an event making your event experience more worthwhile.
How to reserve a seat
You can reserve your seat or cancel a reserved seat on the Brella mobile app by following the steps mentioned below.
Step 1 - Find the session that requires RSVP on the schedule click to view more details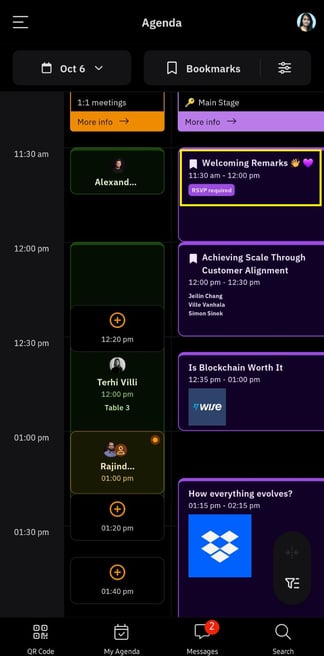 Step 2 - Click on the 'Reserve seat' button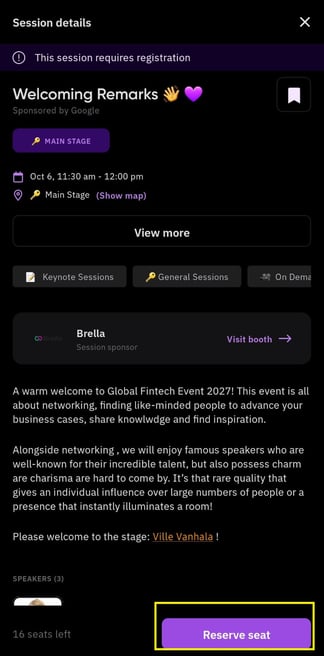 Step 3 - Click on 'Yes, reserve' option on the pop-up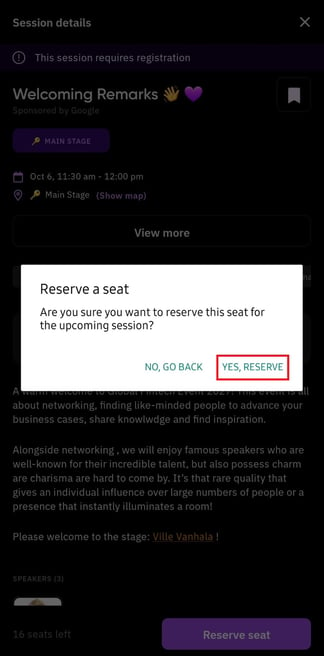 Once RSVP is marked, the session details will be shown as follows with an option to 'Cancel RSVP' as well.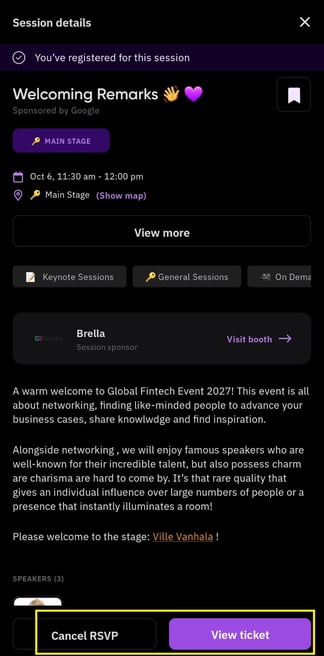 💡If the event organizer is planning to use the QR code of your ticket to check you in for the sessions you have set RSVP, you can click on the 'View ticket' button to access your QR code at this point.
---
Last updated - October 2023.
Written by Nisansala Wijeratne.

If you didn't find an answer to your questions, please get in touch with the Support Team here.
👇