Learn how Brella supports tax collection through Stripe.

To be covered:
Intro
Let us take a look into tax settings within the stripe payment gateway. Do note that the tax will only be visible on the Stripe checkout page and then in the receipt that the attendee receives from Stripe. Currently, tax rates aren't visible on the Brella ticketing page, although you could add a description to each ticket to identify the tax for each ticket.
Instructions to add a new tax to a product or ticket:
Taxes can be added to the Stripe Tax Rates section.
Go to your Stripe dashboard,
Then Products,
and click on Tax rates.


In the tax rates section, you can add new taxes. Stripe supports VAT, GST, Sales, and Custom tax types. You can make it inclusive or exclusive; add the percentage and description.
❗ NB! You can also add a region where the tax should be applied in there, but Brella currently doesn't support dynamic taxation, such as a region. So, you can ignore the region field for now.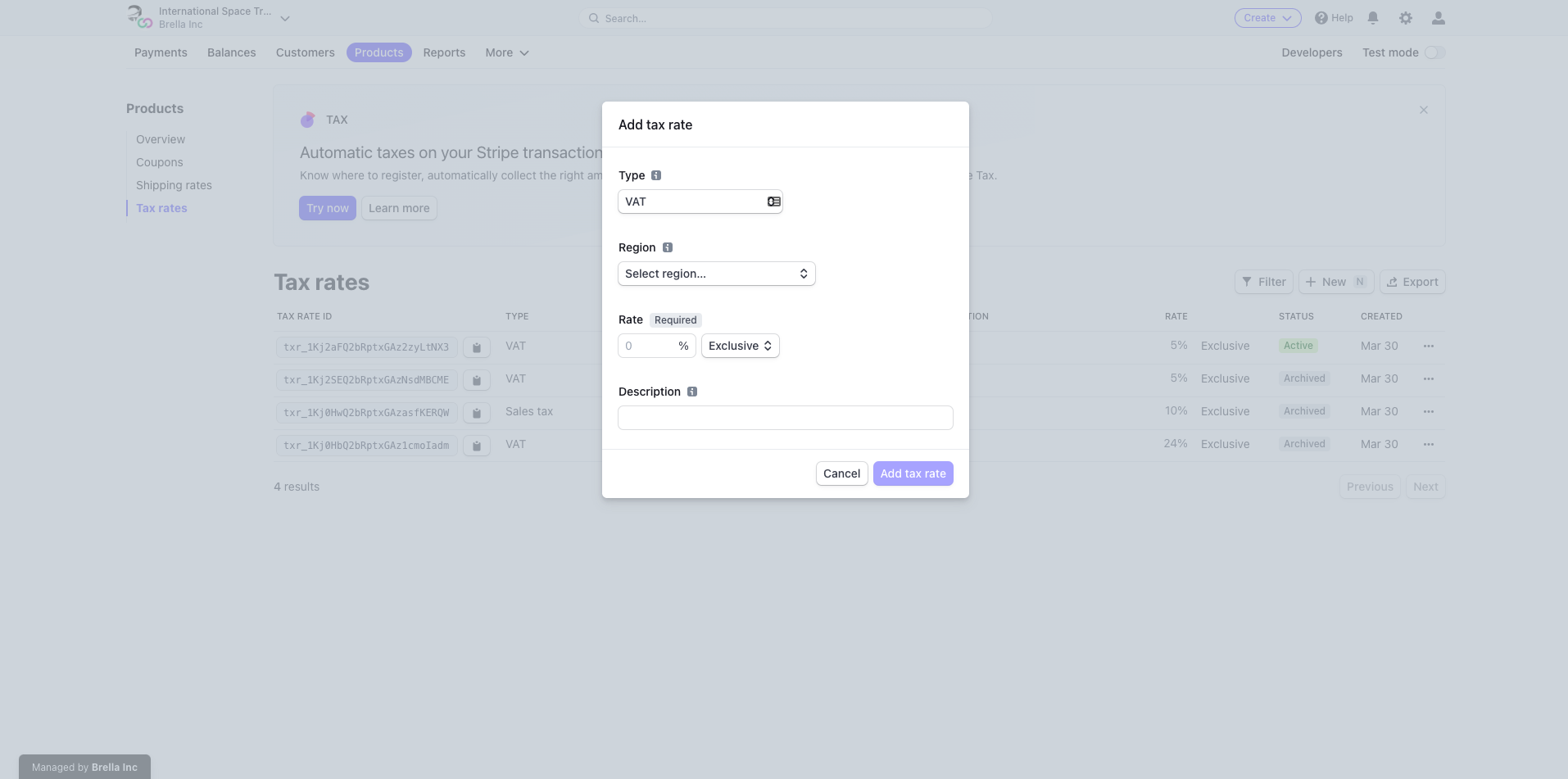 5. After adding your tax, it will be applied to all attendees for all ticket types.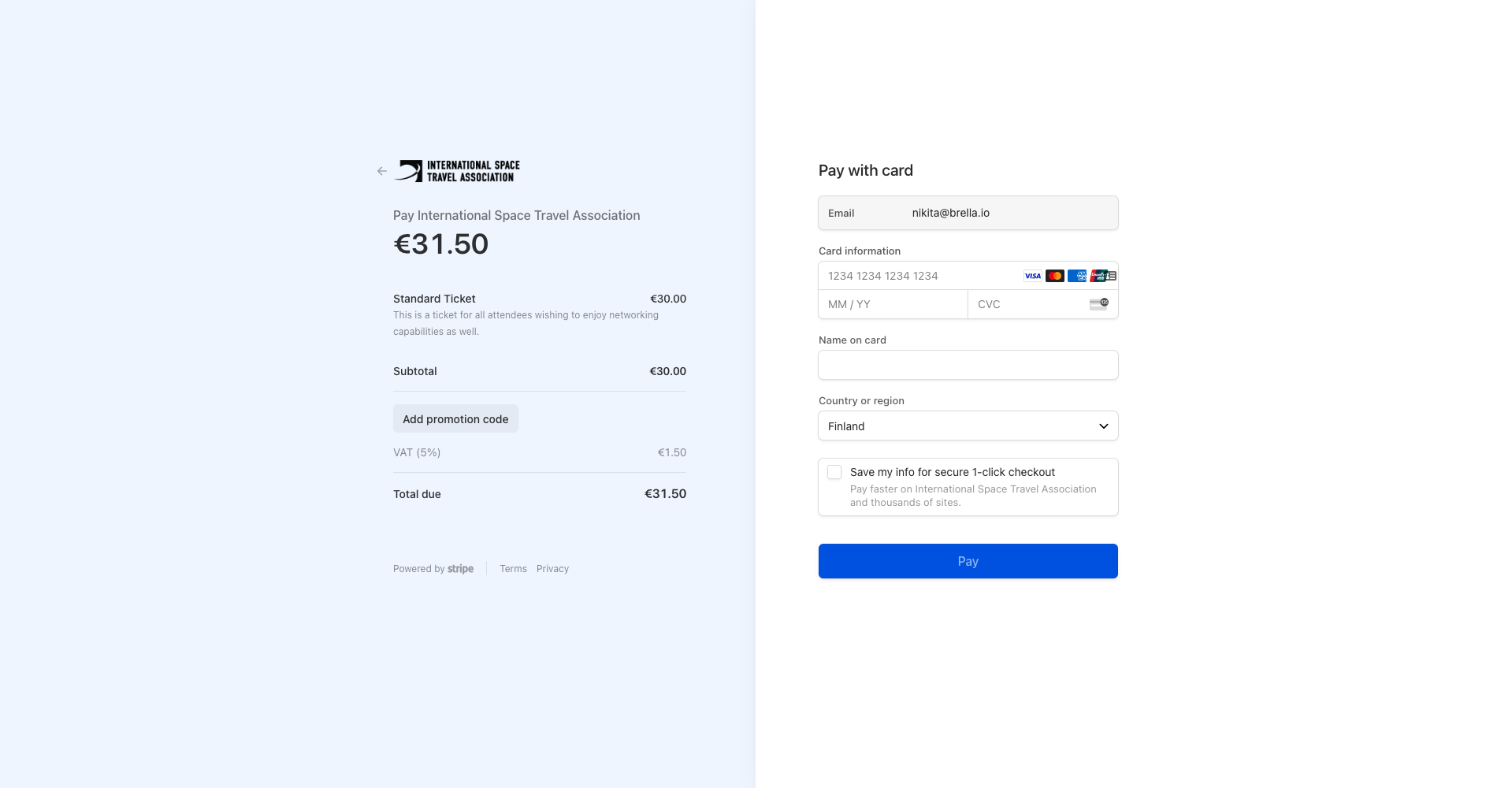 Now that you are aware of the tax settings related to ticketing through Brella, you can go ahead and finalize your ticketing setup through stripe.
Wish you all the very best towards a successful event ahead!
---
Last updated - July 2022.
Written by Natasha Santiago.

If you didn't find an answer to your questions, please get in touch with the Support Team here.

👇