Sponsors: Remove sponsor representatives
Learn how to remove sponsor representatives from the virtual booths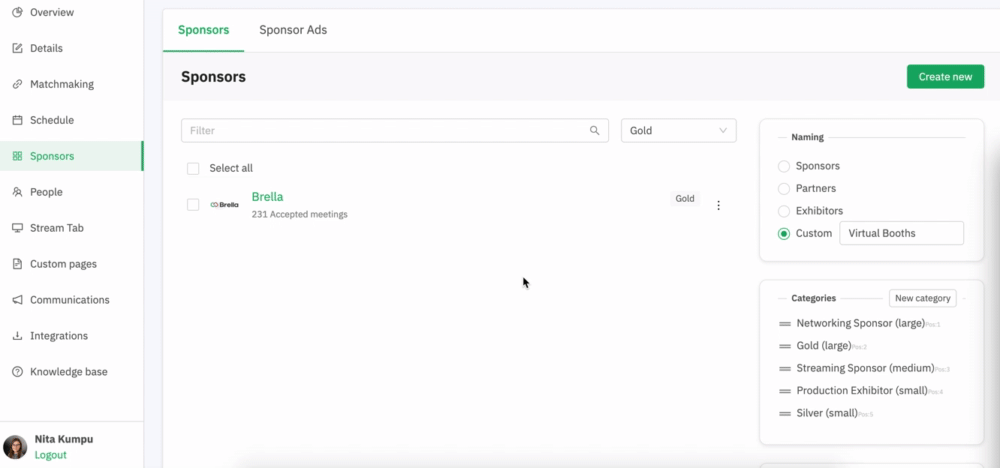 In the case where a sponsor representative has been linked to the wrong booth or the sponsor requests a certain rep to be removed from their virtual booth, Brella provides the option to remove sponsor reps.
1. Navigate to the Admin Panel - 'Sponsors'
2. Select the virtual booth from which to remove the representative.
3. Select the representative from the list and click 'Remove' from the right side of the panel.
Now you have successfully removed the representative from the virtual booth!
---
Last updated - July 2022.
Written by Natasha Santiago.

If you didn't find an answer to your questions, please get in touch with the Support Team here.

👇