📖 Home Analytics | Stage 6
Home Analytics: Attendee Registration and Attendance Status
Learn how to find insights about your attendees' registration status and meeting engagement
To be covered:
Intro
Brella provides a summary of
The number of attendees registered for the event
Their attendance type
How many are actively having meetings/met others at the event
These statistics are vital to be able to remind attendees to join in time and to motivate attendees to engage and network till the event ends.
How to access the data (Steps)
Navigate to the Admin panel - your event
Click on Home
This section is dedicated to attendees' total meetings and attendee activity throughout the event.
➕View for Virtual and in-person events: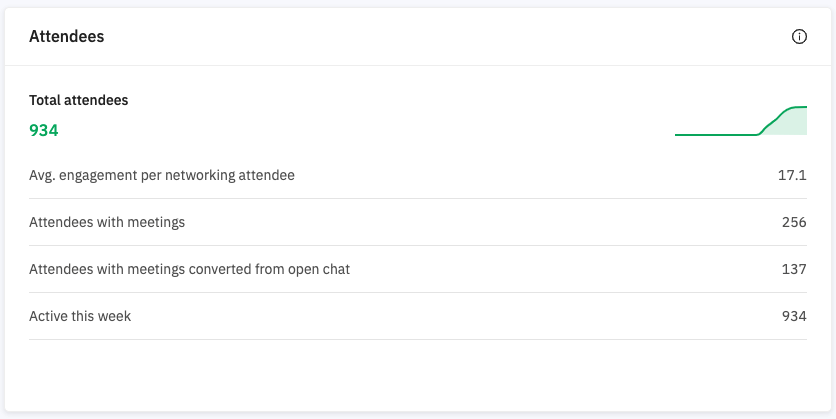 ➕View for hybrid events: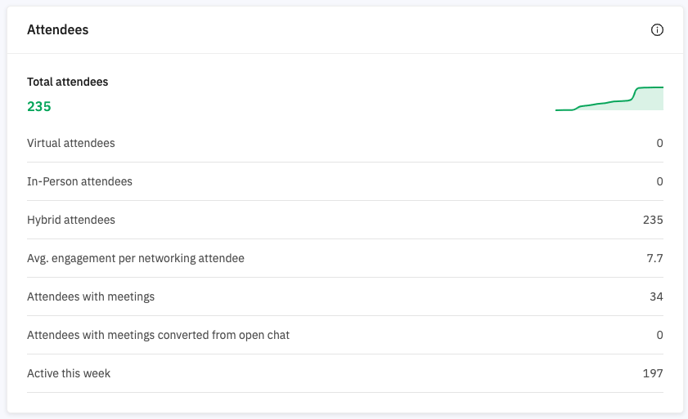 How to access the data (video)
We wish you a successful event ahead with active participation from all attendees!
---
Last updated - July 2023.
Written by Rajinda Wijetunge.

If you didn't find an answer to your questions, please get in touch with the Support Team here.
👇