📖 Customization | Stage 1
Customization: Welcome Screen
Learn how to customize the welcome screen to greet attendees to the virtual event page
To be covered:
Intro
The first impression is always the best. Brella strongly believes in providing our Event organizers with the platform required to set the best impression of their event through a customizable welcome page.
How to (Steps)
Navigate to manager.brella.io
Click on the event
Navigate to the Customization tab
Click on 'Welcome Screen'
Update details in the interface as shown below
👉 Updates can be reviewed instantly from the Preview provided.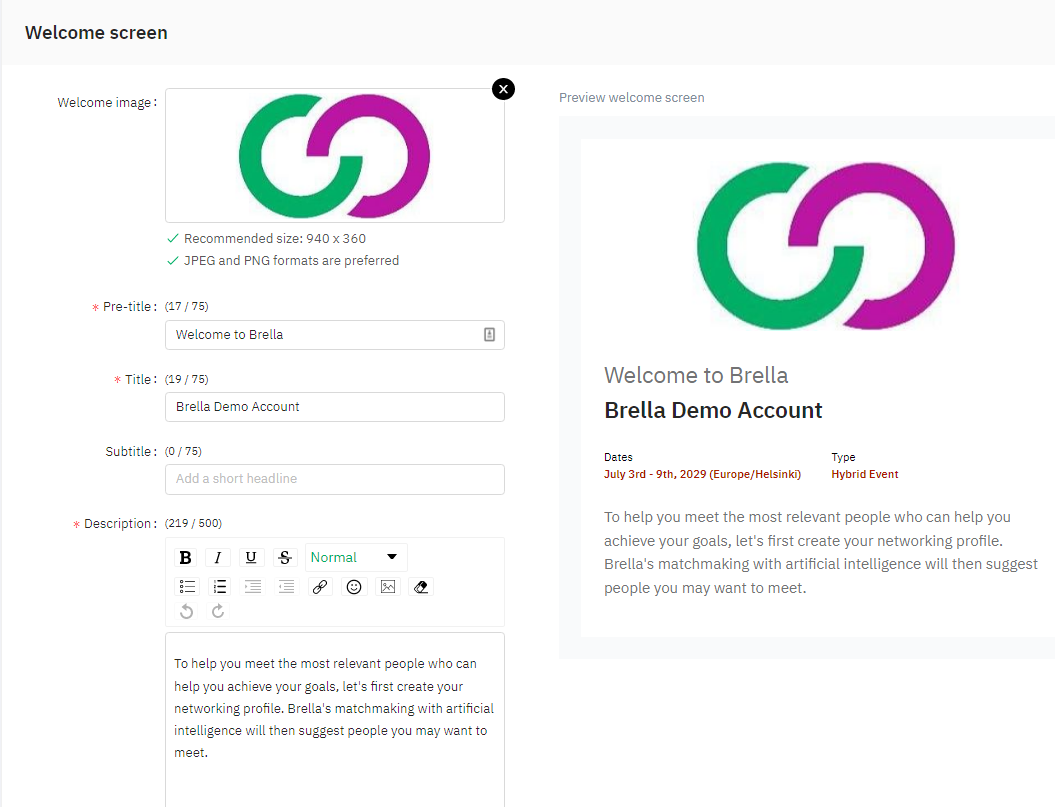 💡 If you have not uploaded an image for the welcome screen, it will automatically pick the image uploaded as the event cover image to be the welcome image as well.
---
Last updated -July 2023.
Written by Yusra Mohideen

If you didn't find an answer to your questions, please contact the Support Team here.