📖 Customization | Stage 1
Customization: Welcome Screen
Learn how to customize the welcome screen to greet attendees to the virtual event page.
To be covered:
Intro
The first impression is always the best. Brella strongly believes in providing our Event organizers with the platform required to set the best impression of their event through a customizable welcome page.
Where to find on Admin Panel
Navigate to manager.brella.io
Click on the event
Navigate to the Customization tab
Click on 'Welcome Screen'
Here you can set up the welcome screen to welcome your event attendees when they open the main event page.
How to use (steps)
👋 Navigate to Admin Panel - Customization - Welcome page
👋 Update details in the interface as shown below
👉 Updates can be reviewed instantly from the Preview provided.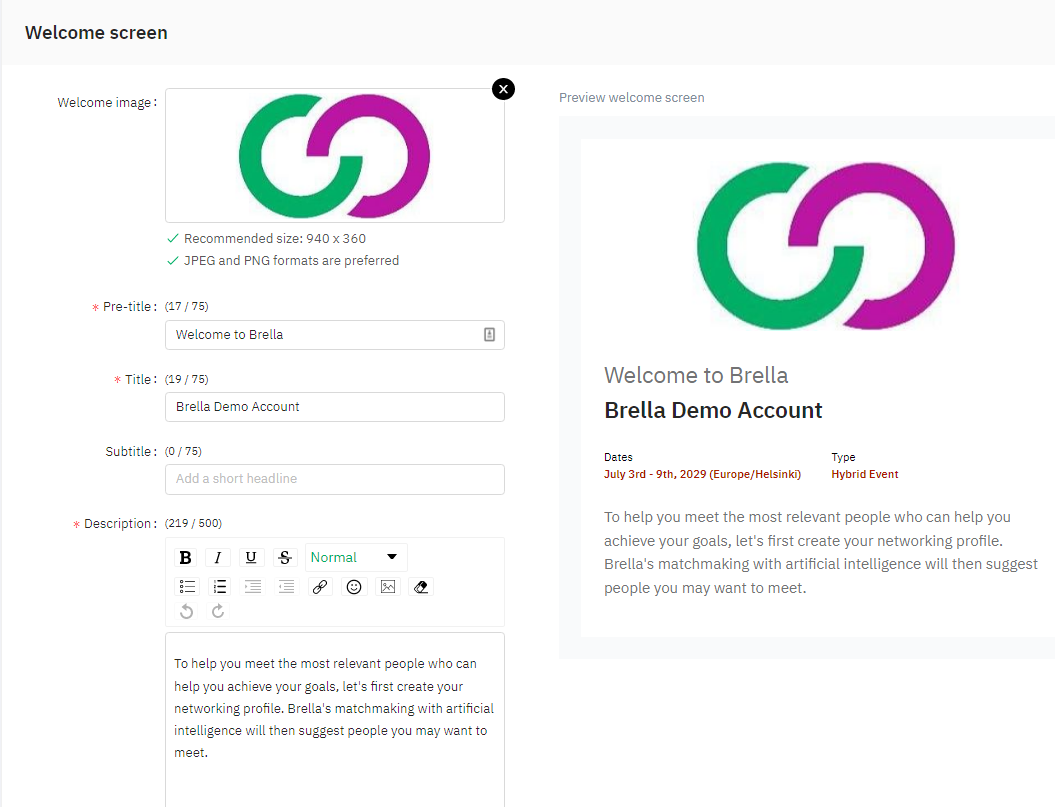 Well done on setting up your welcome page!
Best wishes for a successful event!
---
Last updated -July 2022.
Written by Natasha Santiago

If you didn't find an answer to your questions, please contact the Support Team here.