📖 Breakout Rooms | Stage 4
Breakout Rooms: Delete breakout room
Learn how to delete a breakout room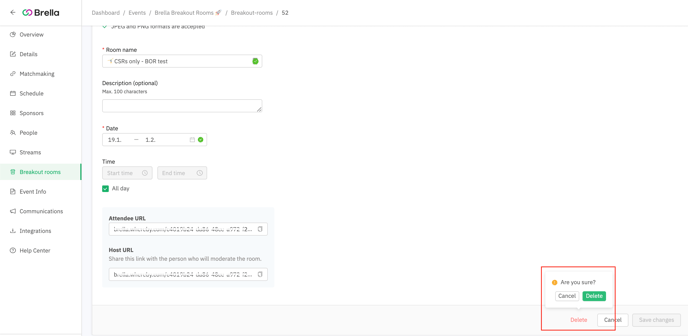 Navigate to the admin panel - Breakout rooms.
Select the breakout room - click to edit.
Once inside the settings of the breakout room, scroll down to the delete option
Click and confirm to delete again in the popup.
You have now successfully deleted the selected breakout room.
---
Last updated - July 2022.
Written by Natasha Santiago.

If you didn't find an answer to your questions, please get in touch with the Support Team here.
👇