Add live polling and audience Q&A feature to your event using Brella's custom pages feature.
In this article, we will cover these topics:
About Live Polling Software
While Brella does not currently offer a live polling feature, there are a number of software options that specialize in this method of audience engagement. Once you have decided on a software, we can easily highlight and link directly to your chosen platform for audience engagement using the custom pages feature on Brella.
While live polling and audience Q&A services are offered by a number of companies, due to its ease-of-use and time-tested performance, in the example below we will be using Slido.
In order to add this information to the custom pages tab, you must first create your event in Slido. This will generate an event code that your users will use to join the event and begin polling. (For more information on the creation process, please check out Slido's tutorial videos for managing live polls & audience Q&A.)
Adding Slido to your event
You can add Slido to your event by going to the "Custom pages" tab in the Event Manager (https://manager.brella.io) and pressing "Create new page" in the right top corner.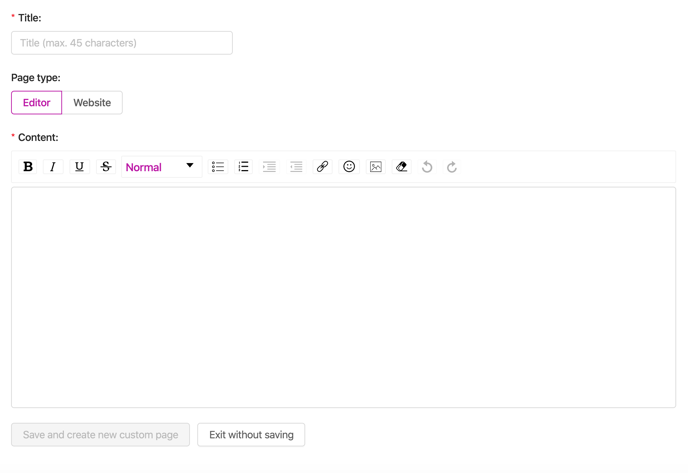 From here, you can title the page however you prefer (e.g. "Slido" or "Audience Q&A", etc.). With "Editor" selected as the page type, you can enter the information in the section marked "Content." When you have finished adding the content, simply click "Save and create new custom page."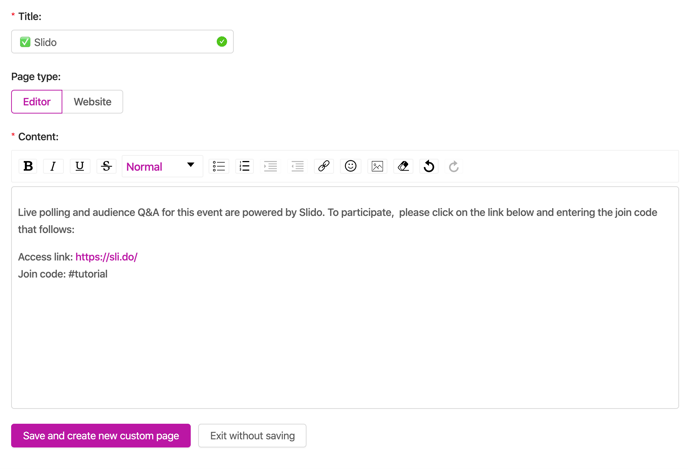 Once you have saved your custom page, all information will be immediately available to users as a menu item by clicking the "More" tab at the top of the event page.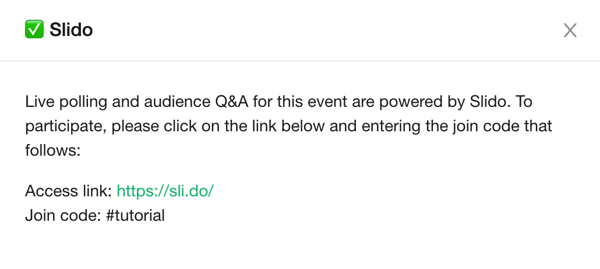 You can also edit the custom page by clicking the "Edit" button next to the chosen page or delete the page altogether by clicking the "X" button.

Related Articles