Check the latest news on the Brella Web App (next.brella.io).
1. New traffic files for Streams, Sessions & Sponsor's booths
Your traffic data is now restructured in a way that allows you to import files straight to an analysis tool. From now on, every time you export the traffic analytics from your event, you will receive two files:
Stream name visitors.csv - includes all the total interactions per visitor.
Stream name interactions csv - includes all the visitors' interactions combined.
For details, go to:
2. Express Yourself with Instant Reactions 🙂 💜 💚
We recently released instant reactions 🤸 in the Chats. Now you can express yourself more naturally (with "reactions") in Brella! Your team and your audience can use emojis through the Chat in the Sessions, in the Stream tab, or the Sponsor booths, and lastly, on the Brella Meetings.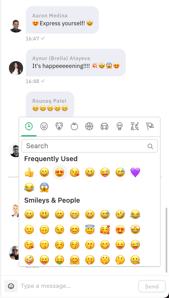 3. Search Your Favorite Session on the Widget
Your Event Agenda now has a search box in the Widget! No need to scroll down, no need to remember every detail of the session; as long as you remember the Speakers, or the beginning of the session title, you can find it!
4. Customize Your Event Color Theme in Brella
Because you asked for it! Now you can customize the platform to your own branding colors. Your brand can be portrayed in its own way inside Brella. Using the color theme, your brand colors will remain in your customer's minds event after the event ends! Learn more about customization in Brella.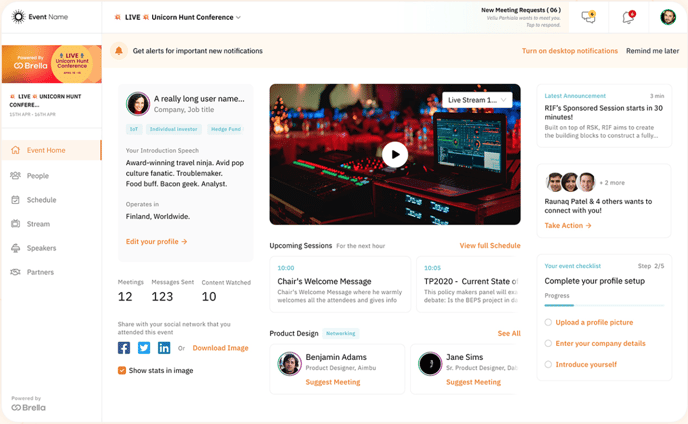 5. Importing Sponsors & Speakers profiles is now available!
Now- you have two options to create your stakeholders' profiles in Brella. Forget creating each profile one by one; now, you can add the Speakers and Sponsors list by importing a csv file within a few clicks! Later, you can update the content manually. For more details, visit these articles:
6. Brella Breakout Rooms
No third-party tools, no technical skills required! Virtual rooms for you, Organizers, Speakers, and Sponsors to connect with participants at any time during the event. These rooms allow you to host intimate conversations with up to 50 participants, including 3 hosts. You can use these rooms for Limited Workshops, Roundtables, Q&A for any limited session. Learn more about the Breakout Rooms here.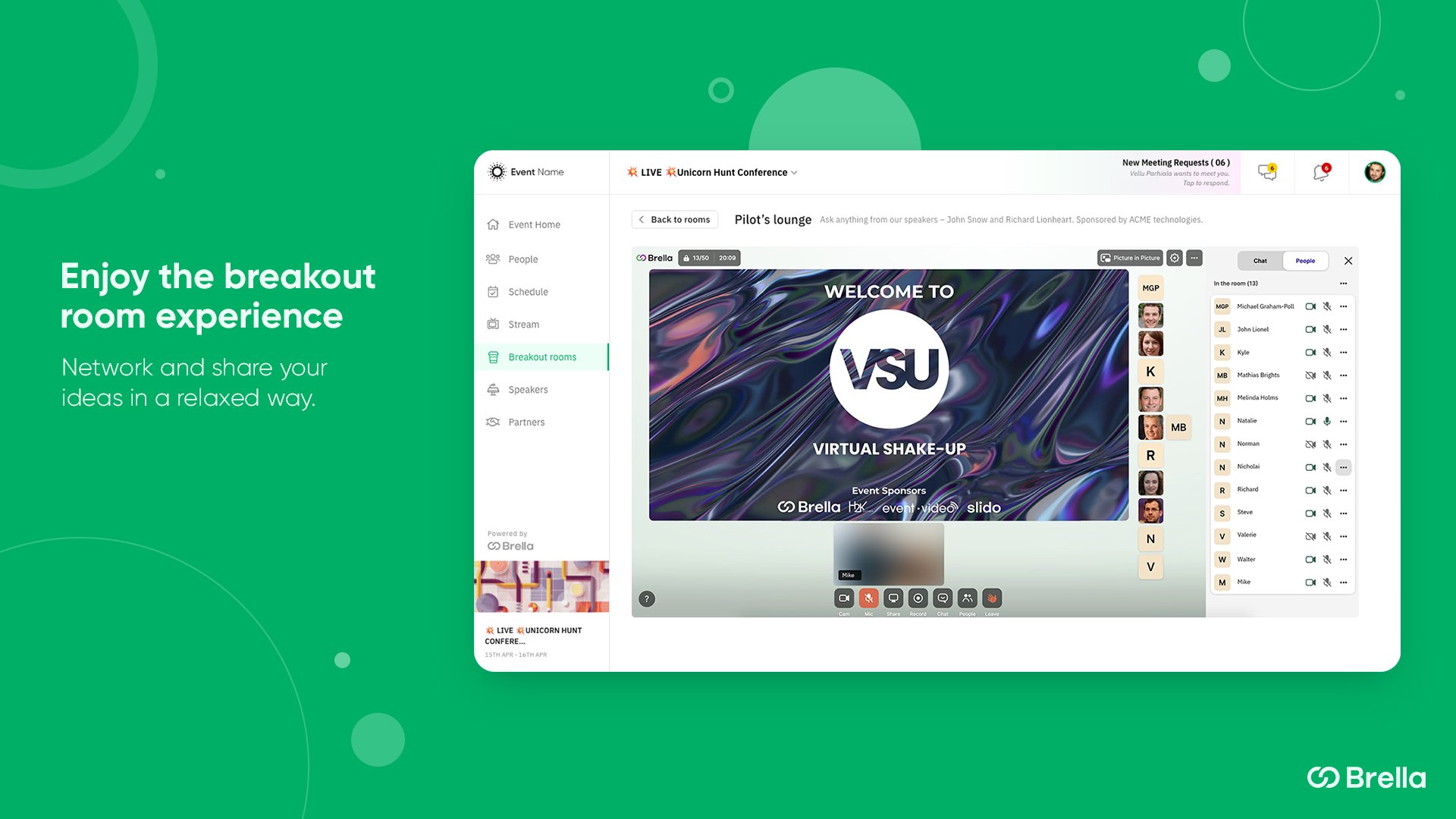 ---
Last updated on March 2021.
Written by Stephanie Campano Valenzuela.

If you didn't find an answer to your questions, please contact the Support Team here.

👇