You can add a meeting area map (or floormap of your venue) to Brella so that your attendees can easily navigate your conference.
In the Details tab, you can add a floormap at the right bottom corner.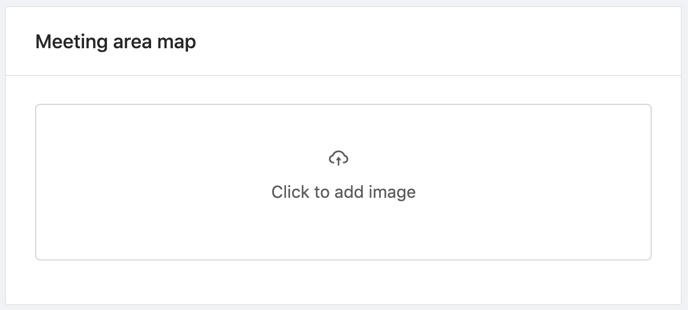 This is the picture that your attendees will see while using Brella. While using Brella attendees will be advised to refer to the "Meeting area map" to determine the location of their 1:1 meetings.
If your event map does not have the networking area highlighted, don't put anything. Ideally, the meeting area map should be something like this: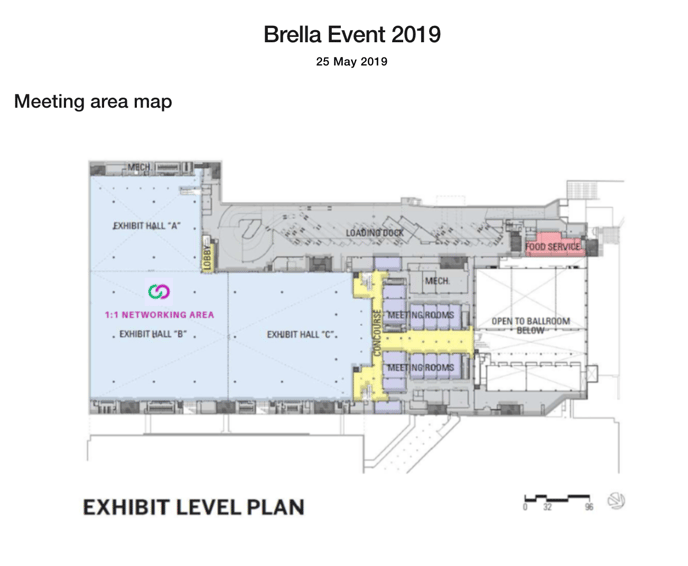 If you have a map that cannot be uploaded as one screenshot (for example, if your venue has several stories) then please upload the section of the map where the networking area is marked. Alternatively, you can also upload multiple screenshots to the "Description" box by pressing the Picture icon (in the Details tab).