To add your content to the Stream tab, navigate to the tab from the Admin panel and start adding your streams.
If you want your event content to be displayed on the Stream tab on Brella, follow these steps:
Go to the Stream tab on the Admin panel. Enable the stream feature.
Start with 'Create new'

Add your stream title that will be showing to your attendees
Add the embed link to your stream, and choose if you want to enable the chat for this stream tab. Finish with 'Save and create new event stream'.

After saving, your stream will look like this in the Admin panel: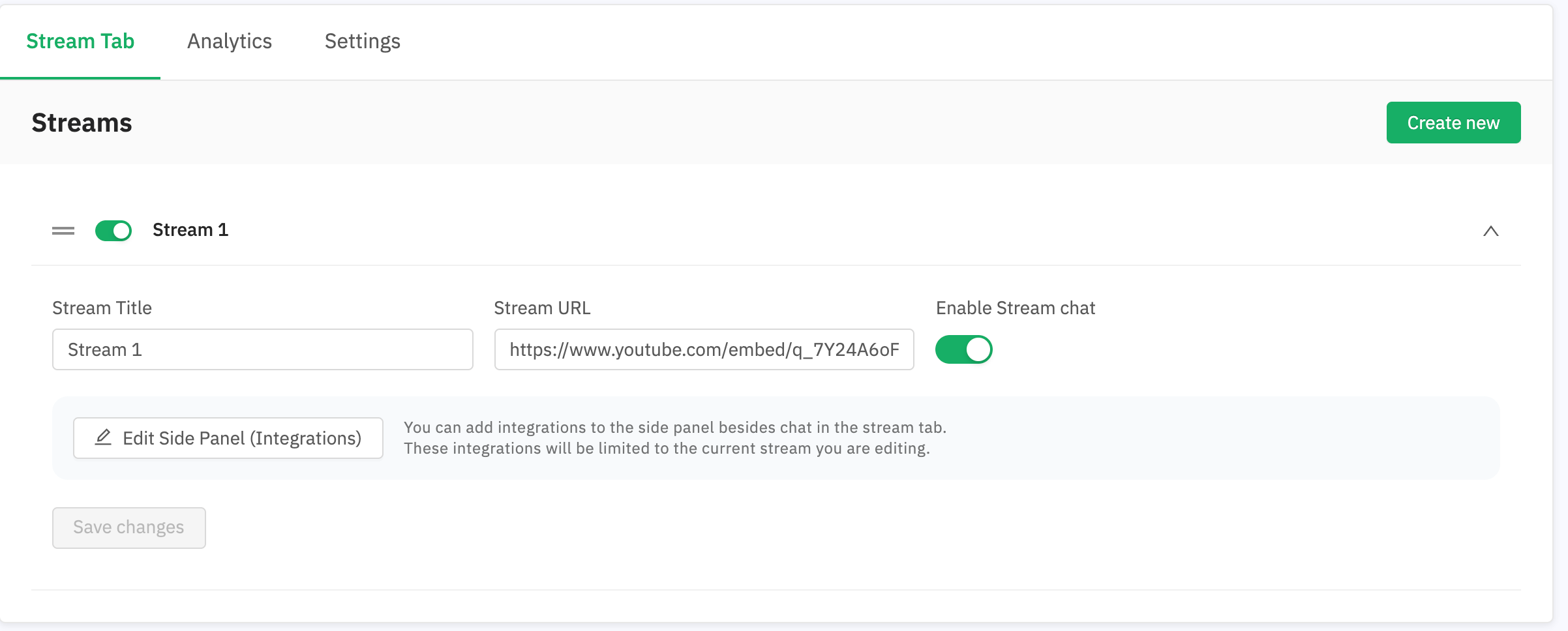 After you have added your stream, you can also add Side Panel integrations to your stream.
You can add as many stream tabs as you want, the view to your attendees with various streams will look like this: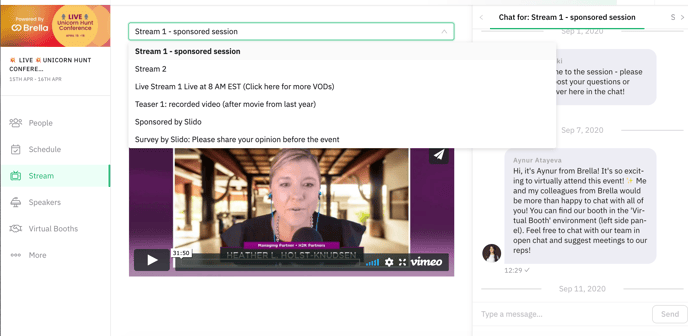 Note: You cannot delete streams on Brella once you have added them, but you can disable them, so they are not available to your attendees. Toggle the button next to the stream title to enable/disable the stream.