Add your event's logo on Brella
If you want to add your company's and/or event's logo to your Brella's event, on Admin Panel navigate to Details tab and upload your logos.
To add your event logos:
1. Go to the admin panel and navigate to the 'Details' tab.
2. Scroll down to add your wide logo and square logo.
3. Remember to save changes by scrolling down the page and pressing 'Save'.



This logo resolution will be visible for attendees if they use web app and their screen resolution is >992px, like this: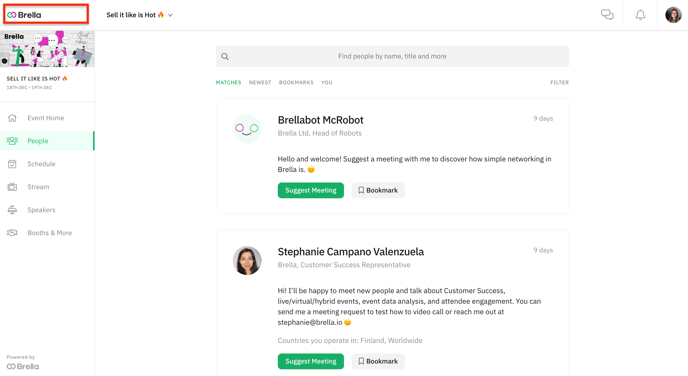 This logo resolution will be visible for attendees if they use the mobile app or their desktop resolution is smaller than < 992px