Don't you have sponsors for the event? No problem, you can use the virtual booths in many other ways!
If your event does not include sponsors, or you are arranging an in-person or hybrid event where virtual booths for your sponsors are not necessary, you can utilize the sponsor's tab also for other purposes on your event. As you are free to name the Sponsor tab how you wish, you can really utilize the virtual booths as creatively as possible. We have listed here two alternative ways to utilize the booths in your event.
The virtual booths include the carousel section, where you can host videos, live streams, presentations, online whiteboards breakout rooms, or other relevant content. Learn more about the possibilities you can embed in a virtual booth here.
1. Meeting rooms
Use the virtual booths as meeting rooms, breakout rooms for workshops, or sessions to interact with the speakers.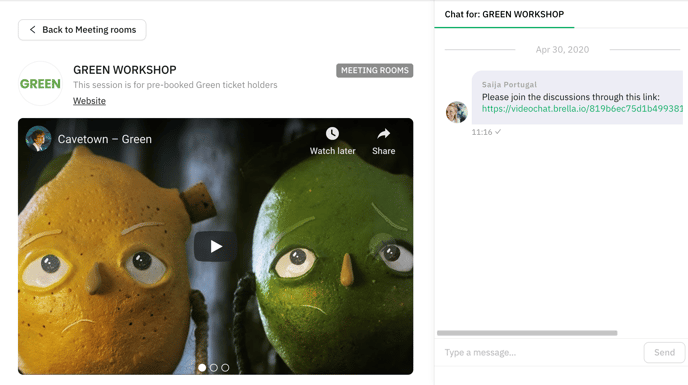 2. Help desk for your attendees
If you want your attendees to contact you directly on the Brella platform, using the virtual booths as a place for the attendees to as questions are one possibility. You can name the virtual booth as a Help desk or other and connect with them in the open chat. Name a team to host the help desk, and you are set to go!
You can add video or presentation instructions in the virtual booth to help your attendees navigate the platform.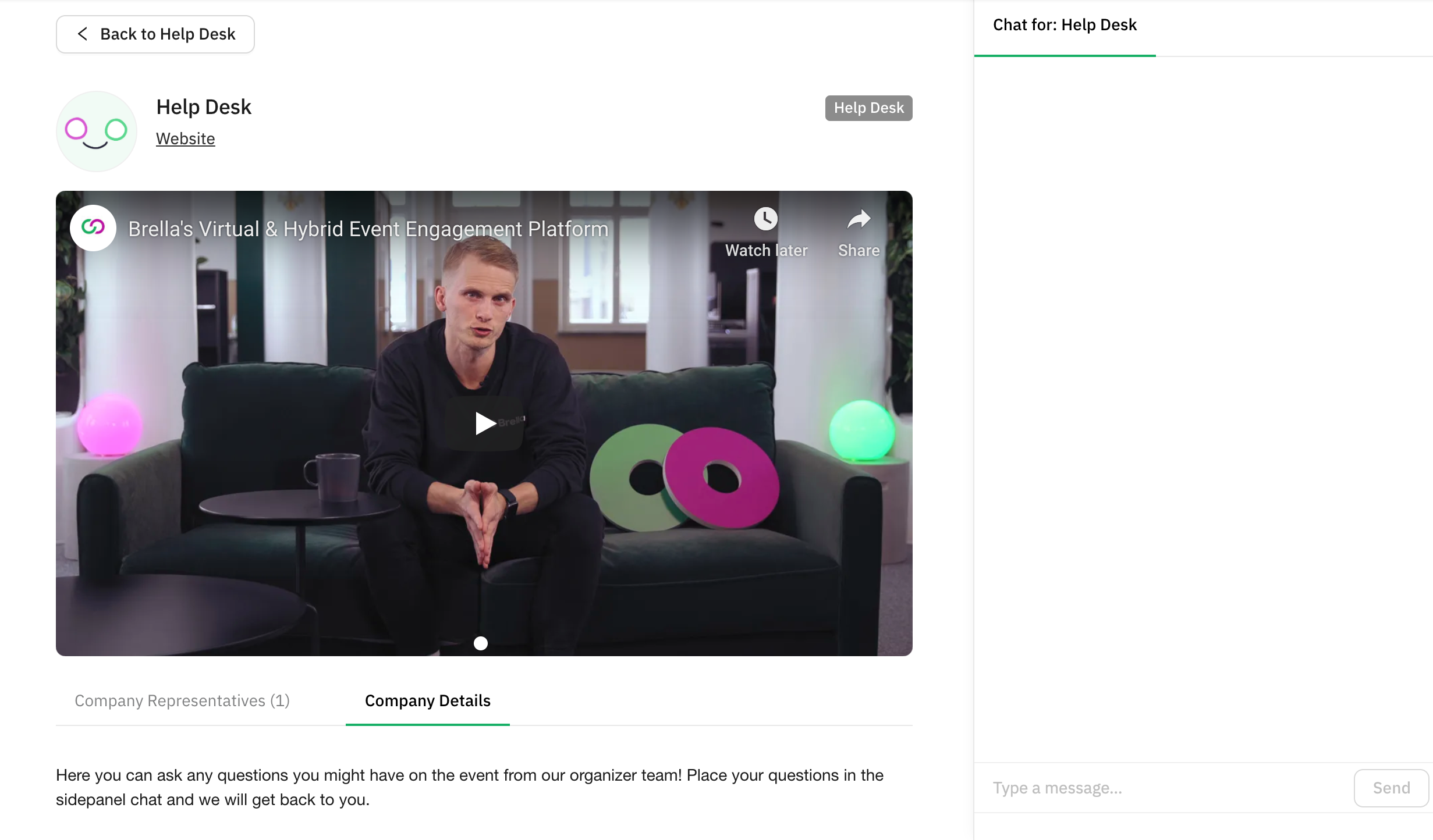 ---
Last updated on February 2021.
Written by Stephanie Campano Valenzuela.

If you didn't find an answer to your questions, please contact the Support Team here.

👇