Understanding schedule session analytics
View traffic and analyze your session performance.
Session traffic analytics is a powerful tool to give you insights on the performance of your sessions in the schedule, such as keynotes, panel discussions, etc.
Go to Schedule in Admin Panel, open the session that you want to analyze, and select Analytics and you'll see a screen similar to the one below.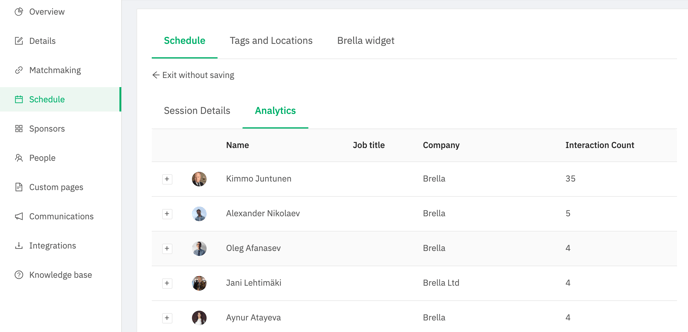 'Interaction count' presents the number of how many times a user viewed the content in the session module.
All counts are live, meaning you can monitor the activity instantly.