📖 Using Brella with other tools
How to direct attendees to a sponsor virtual booth in the platform?
You can do it by either using the Sponsor ads feature that'll be displayed on the People tab or by adding a hyperlink in content slots from Schedule tab.
People tab
You can add a profile of your sponsors or your team's running in a People tab, which can promote you as an Event Organiser. It's called a 'Sponsor add', and it'll appear as every 4th profile in People tab.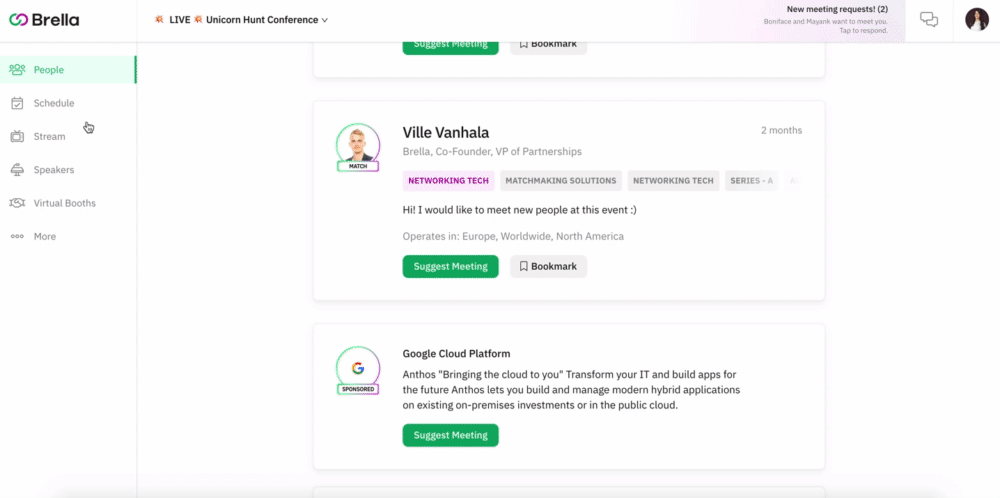 Schedule tab
You can also add dedicated hyperlinks and sponsors logos to each content slot i.e. all content sessions which will be sponsored by specific company will contain a hyperlink to the booth