Promote virtual booth's traffic from the People's page
You can facilitate a few options to your sponsors: using the Sponsor ads feature displayed on the People tab OR by adding a hyperlink in the content description when allowed
Sponsor Ads
You can create sponsor ads located in the fourth profile card of the attendee's list on the People page. The profile is connected to the Sponsors list, allowing participants to go directly to the sponsor booth by clicking on the "Suggest meeting" button.
Click here to learn how to create Ads.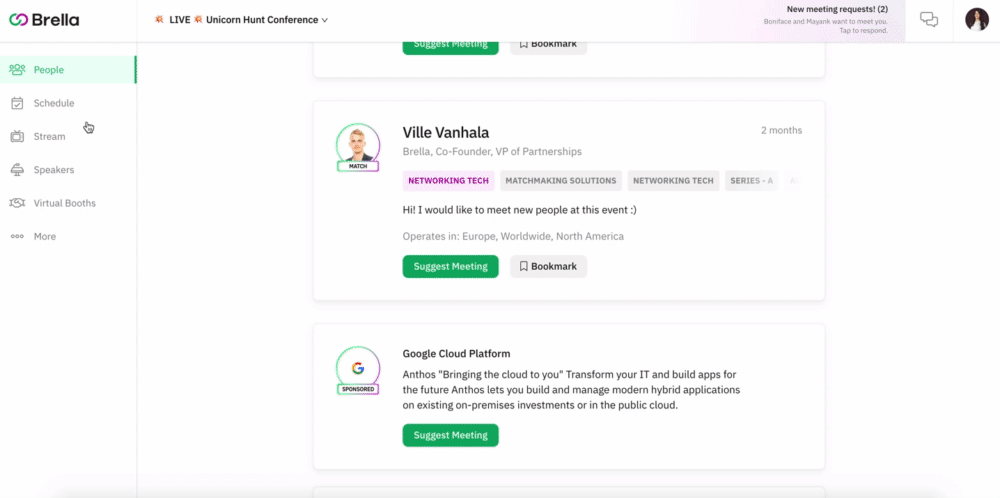 👉 Add a hyperlink in the content description - Schedule, Event Info, Speakers & Sponsors.
You can also add dedicated hyperlinks and sponsor's logos to a content description, i.e., all content sessions with a specific sponsoring company will contain a hyperlink to their booth.
For example:
Go to your Admin Panel, then navigate Schedule.
Select the Sponsored session.
The content description uses the text bar to add images such as logos and text to add the virtual booth's hyperlink.

⚡Note: The correct URL of the virtual booth to use as a hyperlink is the one from the attendee view at (next.brella.io).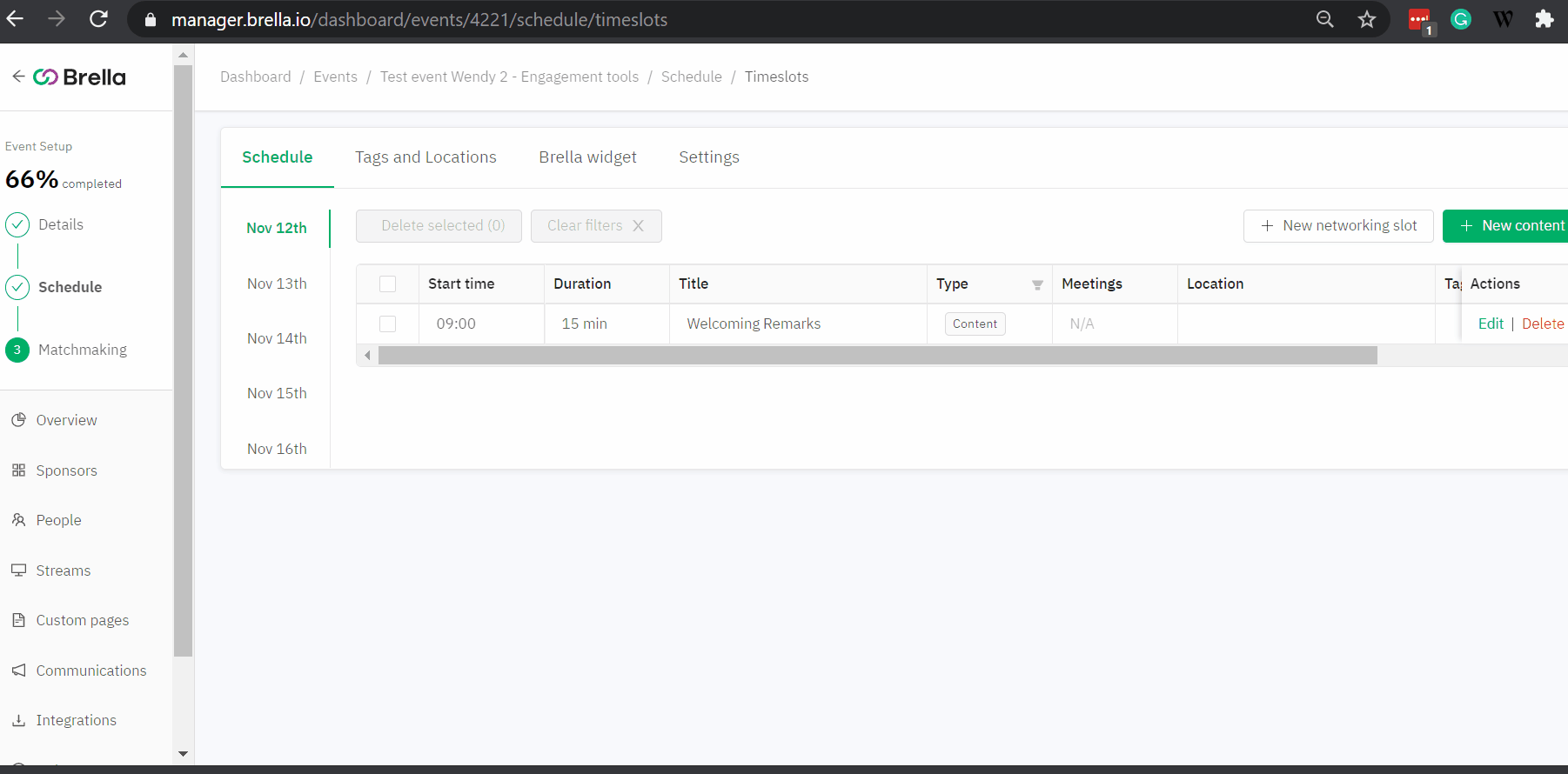 ---
Last updated in March 2021.
Written by Wendy Rendón

If you didn't find an answer to your questions, please contact the Support Team here.

👇