This article summarizes the options for setting up virtual booths.
Setting up a virtual booth is a great way to help your sponsors and exhibitors to attract leads and gain data and exposure like in regular in-person events (or even better!).
A virtual booth is built by three different components that are:
1. Carousel
This is an excellent way for you to help your sponsors to gain traction through videos and images! You can upload images in jpeg, jpg and png formats or add embeddable links. After the event, you can see how many times each item was opened by the users.
Here's how: How to add items in the carousel?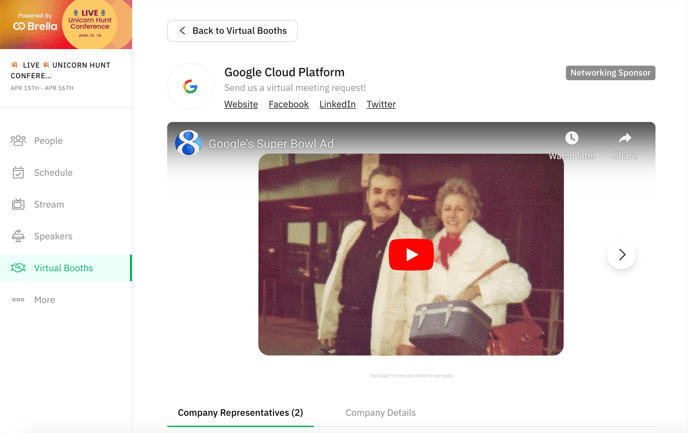 2. Chat
By enabling chat for your sponsors, you can easily let them interact with booth visitors and answer their questions. Each sponsor has their own chat and you can decide whether to enable that or for each individual sponsor.
Here's how: Enable live chat for sponsors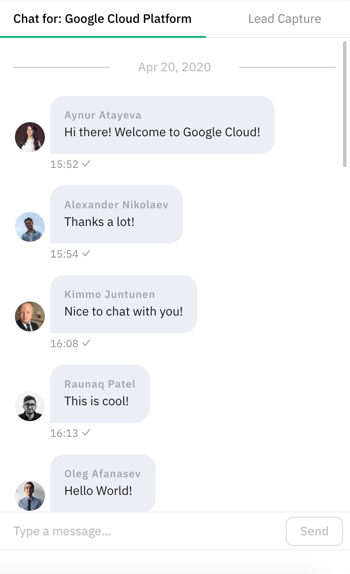 3. Sidebar
Engagement is the king! Encourage your sponsors to make the most out of their booth and integrate either lead capture or an engagement (e.g. polling, Q&A, games) tool in the sidebar. You can alternatively embed a presentation there also.
Here's how: Embedding in the sidebar of the virtual booth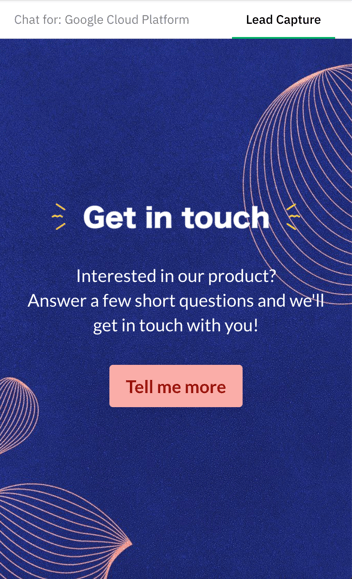 Tip! As an organizer, you can configure each sponsor booth individually. This means that you can monetize and tier the features in your own preferred way. Ask more info from your Customer Success Manager!