📖 Manage your Brella account
Selecting a time zone
Select a correct time zone to follow the schedule in your local time
When you join a Brella event, you'll receive a notification to confirm your time zone. If the time zone that Brella suggests to you is correct, please choose Yes. If it's not, please Select custom time zone.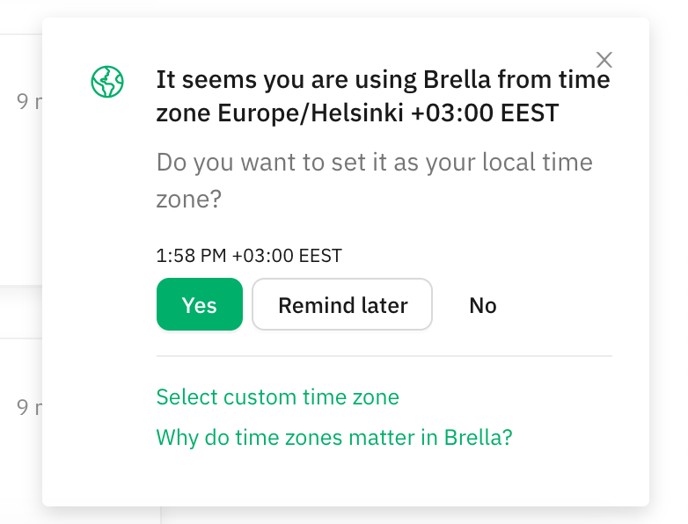 If you want to change your time zone after the join process, please follow these steps:
Open https://next.brella.io/ and log in with your details.
Click on your profile picture on the upper-right corner. Choose "Account" from the drop-down menu.
Choose the time zone and click on Save changes.