📖 Manage your Brella account
How can I change my interests?
You can change your interests on the web app from the People tab and on the mobile app from the More tab.
1. To change your interests, make sure you are on the 'People' page, and then click the button labeled 'You'.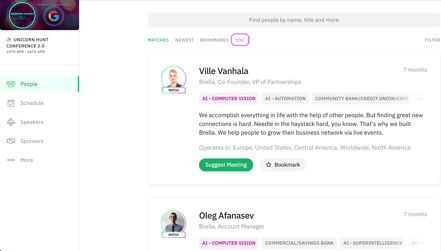 2. Click 'Edit Profile', then 'Edit Interests'. You can also redo the join process if you wish.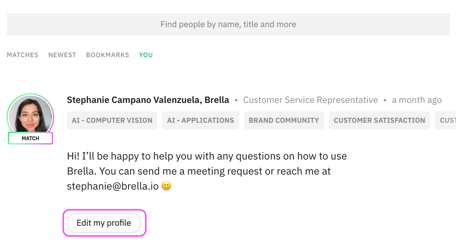 1. Click 'More' from the lower-right corner of the app
2. Click to your own profile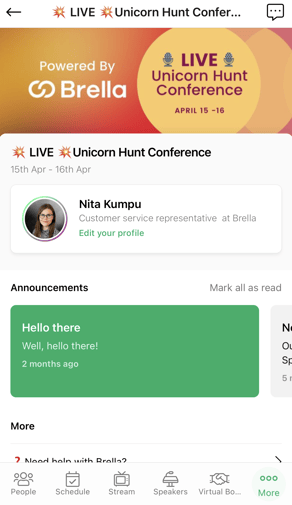 3. Click 'Edit' next to 'Your interests in this event'