You can create your own schedule on Brella by bookmarking content sessions from "Event" tab.
While deciding which sessions you would like to attend at the event and what time you would rather spend on networking sessions, the solution for you would be to build your own schedule on Brella by using bookmarks.
If you want to have specific content sessions like Keynote, Panel Discussions, Fireside chats, etc. to be in one place bookmark those: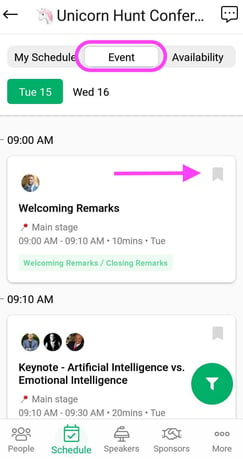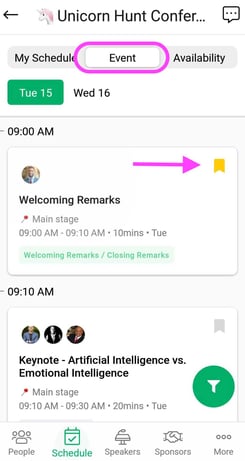 After you will bookmark the sessions you want to attend as well as arrange your meetings, both bookmarked sessions and booked meetings will appear in "My Schedule" on Mobile App and "Bookmarks" on Web App.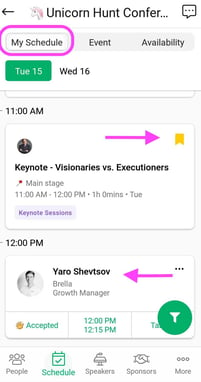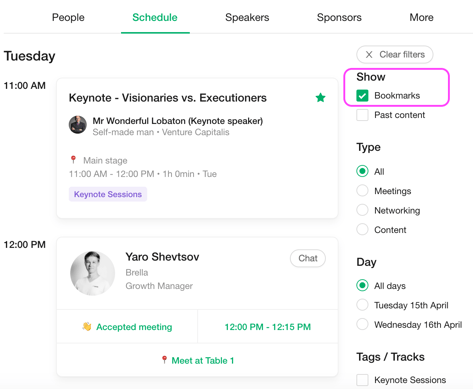 Tip: You can also bookmark and save sessions to your own schedule from the Speakers tab by clicking on your favourite speakers and seeing at what time and what sessions they will be presenting.
Related Articles