Attendee filter explained
This filter helps you sort attendees out per interest and goals
When using this feature, choose relevant interests and the goal that the person you're looking for is offering or looking for.
👉 For example; you're an event organizer and are looking for 'Video call solutions' for your virtual event.
On the People's page, click on filter

on the right upper side of the page.

Select the interest or the closest one to the topic you're searching for, i.e., Video calls solutions, in this case, then choose as a goal: offer or sell this.
Click on Show results, and then you will be shown all the people who are offering or selling this interest at the event.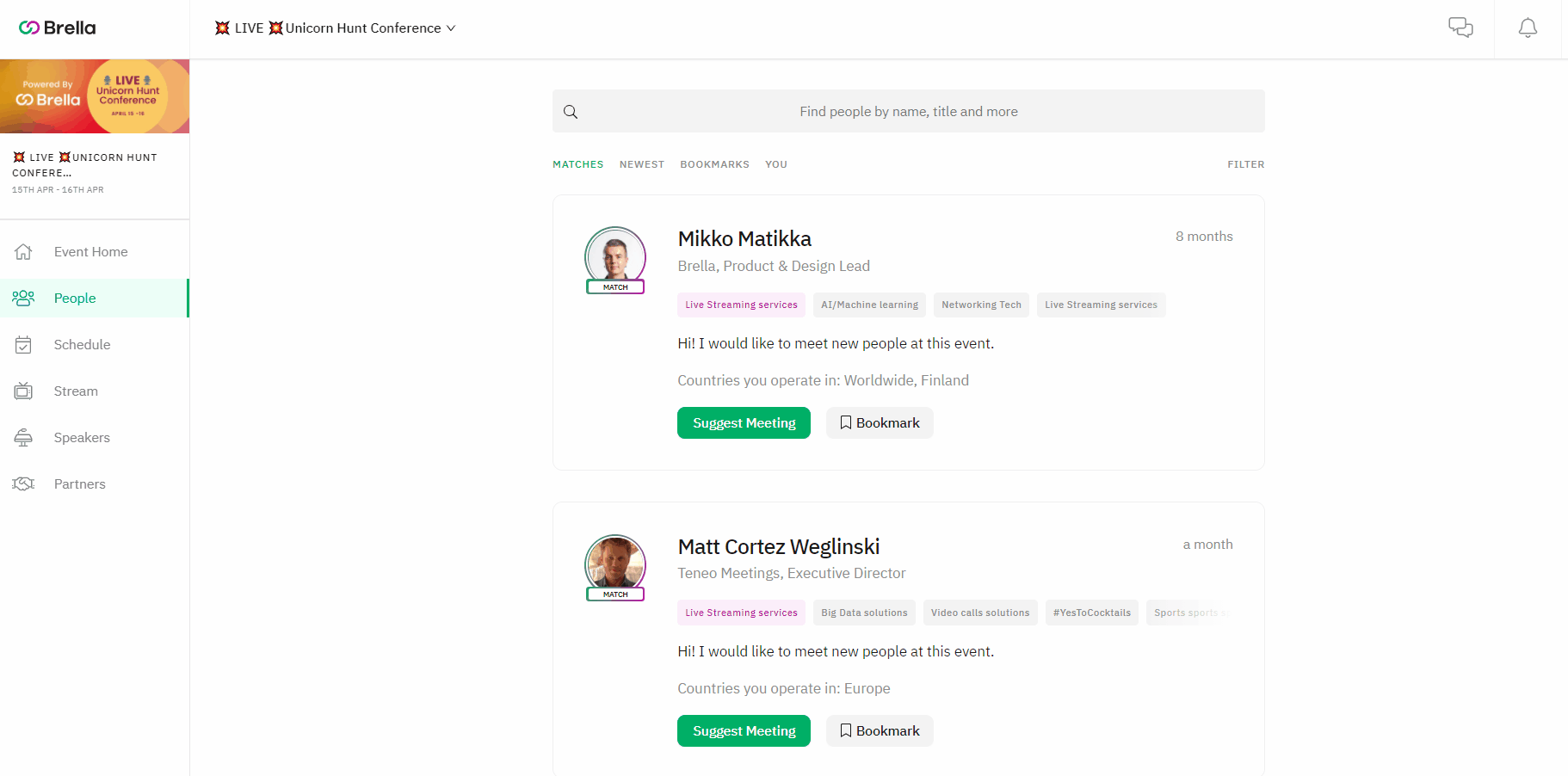 ---
Last updated on February 2021.
Written by Nita Kumpu.

If you didn't find an answer to your questions, please contact the Support Team here.
👇