View traffic and interactions, and report on sponsor performance.
Sponsor traffic analytics is a powerful tool to help your sponsors understand the traffic they had at their virtual booth and the most popular content.
First, make sure your event has virtual features enabled. Then, make sure you have sponsor content active at their virtual booth.
Go to Sponsors in Admin Panel, open a sponsor profile, and select Traffic Analytics and you'll see a screen similar to the one below.

Here you can see all the visitors to your sponsor's booth, as well as the content they interacted with.
Select an attendee to see a detailed list of all their interactions.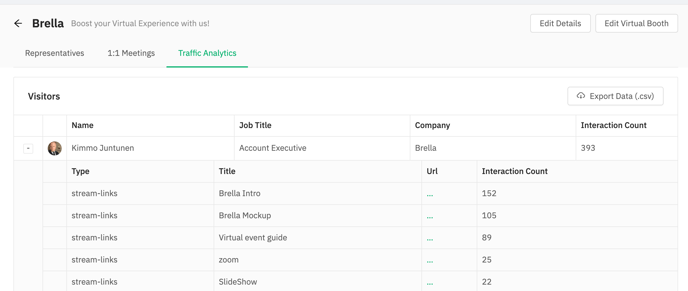 All counts are live, meaning you can monitor the activity instantly.