Increase attendee engagement by enabling a live chat for sponsors. Select a sponsor, 'Edit Details', and enable chat for this specific sponsor.
Live chat gives an opportunity for attendees to send messages and connect with other people through the virtual booth. They can ask questions regarding products presented, features released, and share with their own ideas.
How to enable:
Go to Admin Panel (manager.brella.io)
Navigate to the Sponsors tab and select the sponsor
Select Edit Details in the top right
Select Enable chat
Your sponsor now has live chat at their virtual booth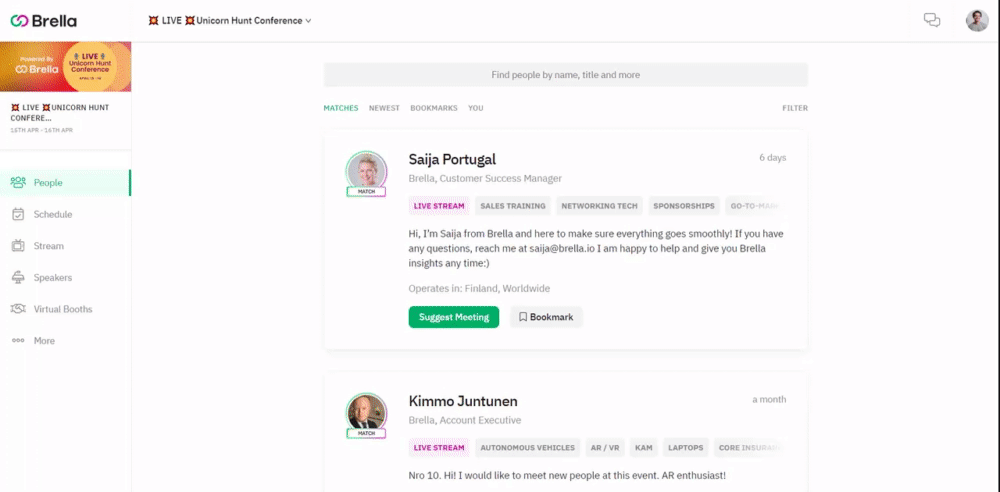 Now attendees can engage and chat with sponsors and their reps, as well as easily find them and book meetings.
Note: Live chat can be enabled per sponsor. This might give you a chance to prioritize some of your sponsors by providing more features to them.
How do I manage chats?
When a sponsor representative is linked to the virtual booth, they can monitor the chat and delete eg. inappropriate messages.