Your event type: in-person, virtual, or hybrid event
In the Details tab of the admin panel, you will need to choose the type of your event.
In the
Details tab
on the admin panel, one of the pieces of information you need to add is your event type. You can select the type of event you are hosting between in-person events, virtual events, or a hybrid event.
We highly recommend you choose this field accurately based on what type of event you are arranging. This information can later be used to track your event history and prepare for any future updates on the platform.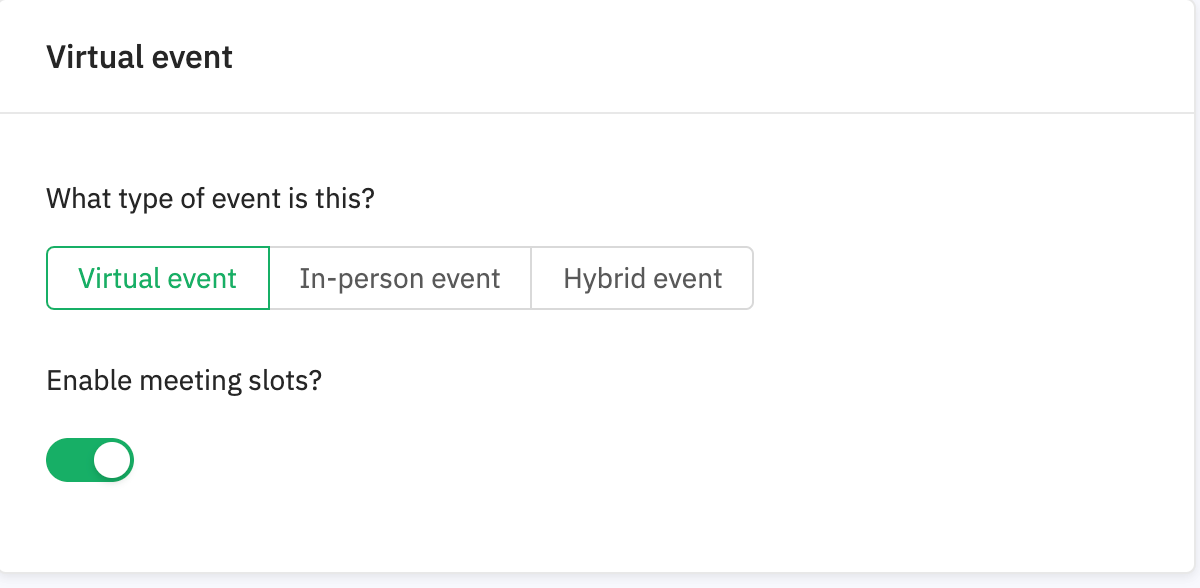 🌟Tip: More information on enabling the meeting slots here.
---
Last updated on February 2021.
Written by Stephanie Campano Valenzuela.

If you didn't find an answer to your questions, please contact the Support Team here.

👇